Events at the Museum
Upcoming Events
---
| | | | | | |
| --- | --- | --- | --- | --- | --- |
| Date | Time | Description | Cost | Drop In or Pre-Register | |
| September 16th | 2:oo - 4:00pm | "Connection and Response" An Art Exhibition by Bruce Cull opens | Free | Drop In | |
Community Events Directory
Browse through other events going on in Callander.
---
Highlights of Past Events



2020
Wire-Wrapping with the Nipissing Rock and Mineral Club - February 29, 2020
The Nipissing Rock and Mineral Club took over the Alex Dufresne Gallery for the afternoon and taught participants the art of wire-wrapping rocks to make beautiful pieces of jewelry!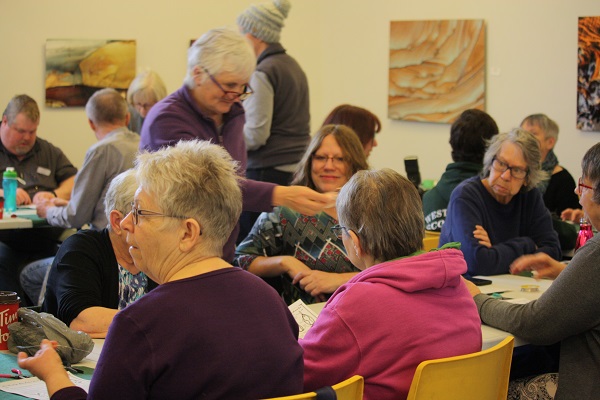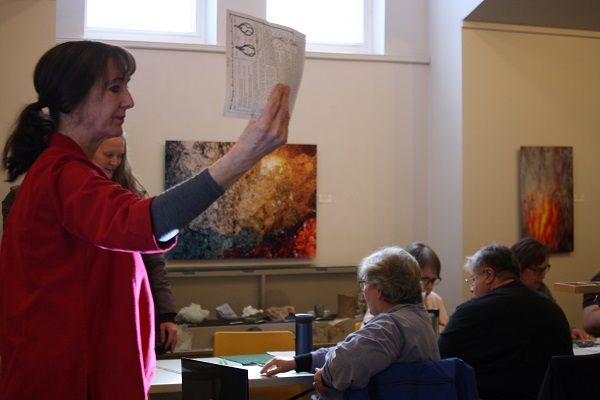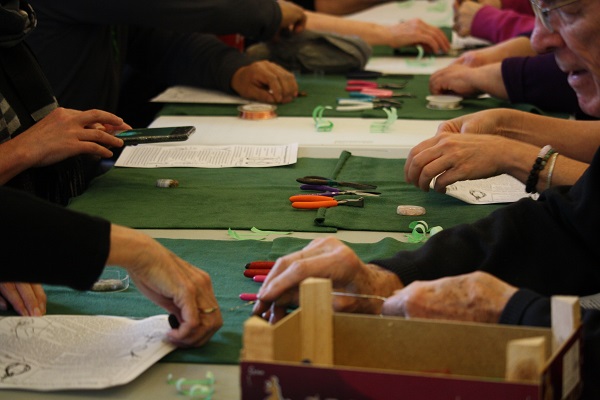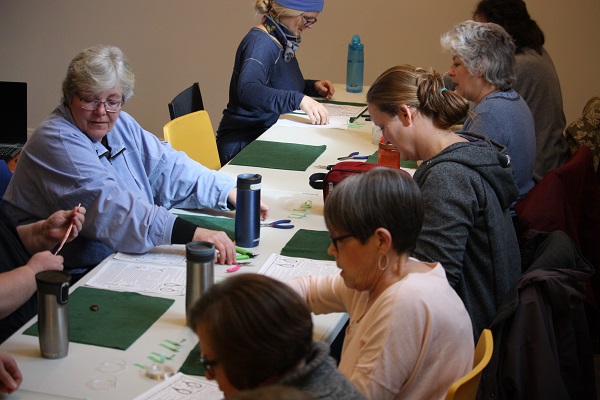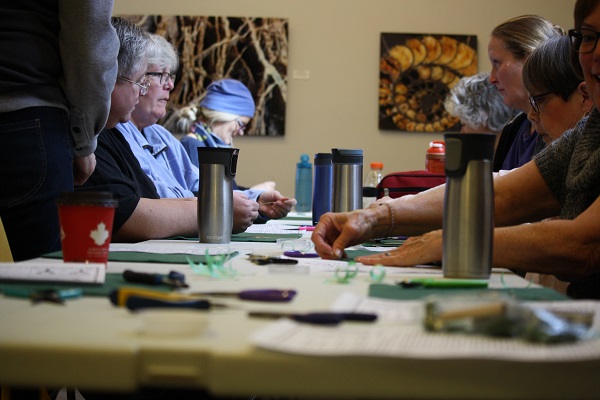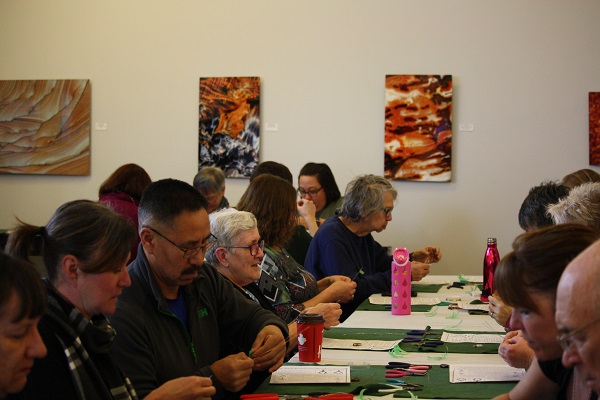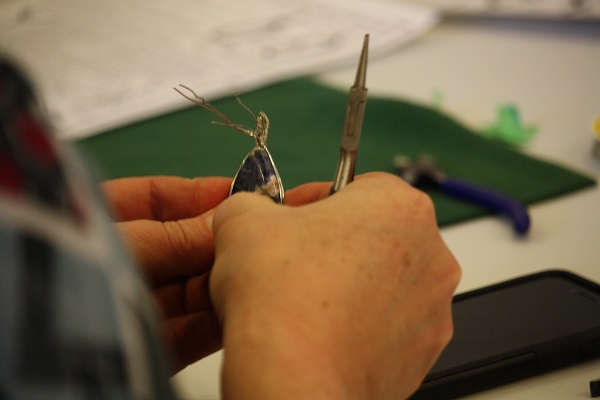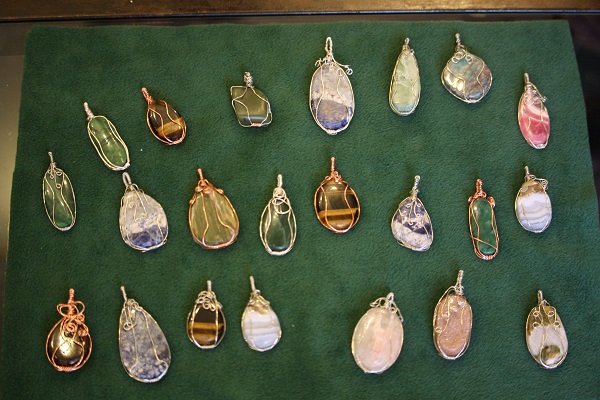 Rockin' Into 2020: Rocks Up Close - January 3 and 4, 2020
We were pleased to welcome back the Nipissing Rock and Mineral Club to run their event "Rockin into 2020" with us again! We were also thrilled to have the Crystal Cave here with their augmented reality and virtual reality to show off to our guests. Over two days we had over 100 people through the museum and gallery to learn all about rocks and minerals, make some jewelry, and go on a scavenger hunt through the museum! Special thanks to all of our volunteers for their assistance over the two days.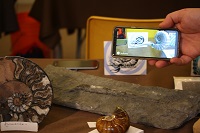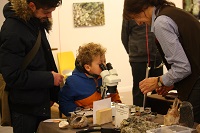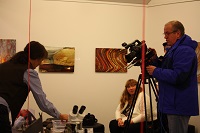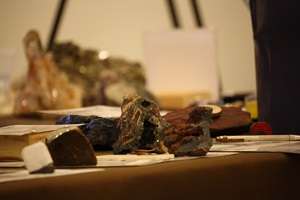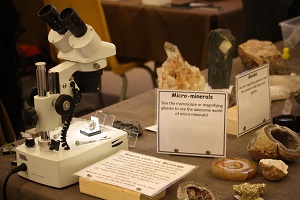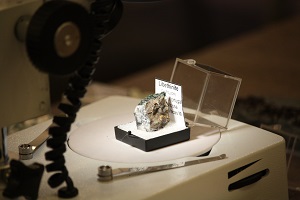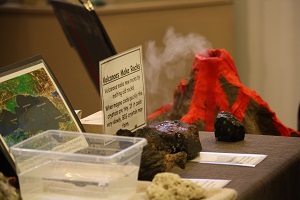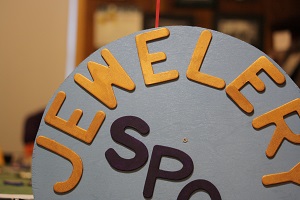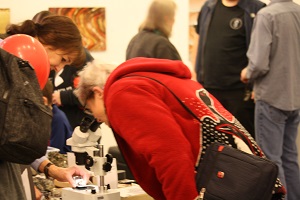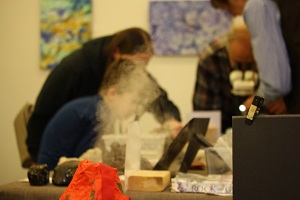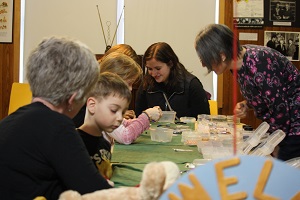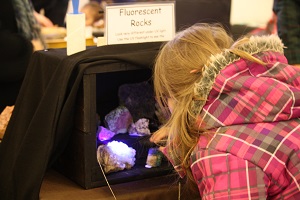 2019
Closing Gala for Adventures in Art - October 26, 2019
To end our Adventures in Art art show we co-hosted a closing gala with Community Living North Bay and L'Arche North Bay with the majority of the proceeds benefitting the Community Living's Outcomes Fund. Attendees enjoyed live music, hors d'oeuvres and each took a painting home.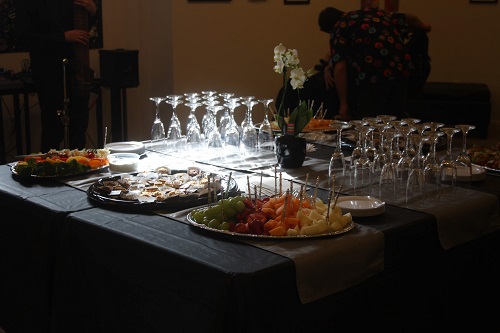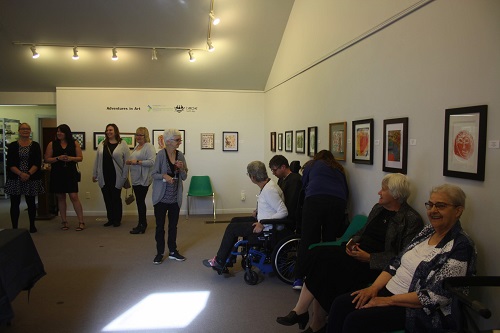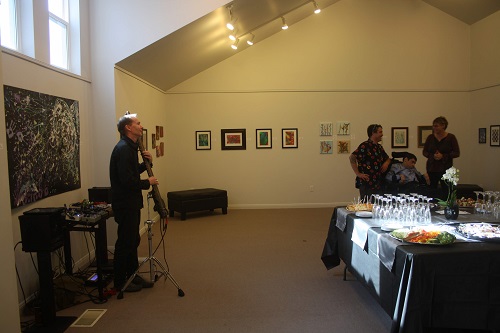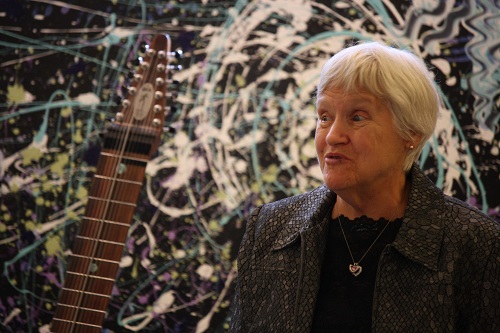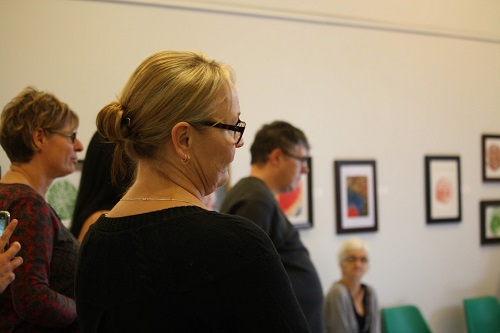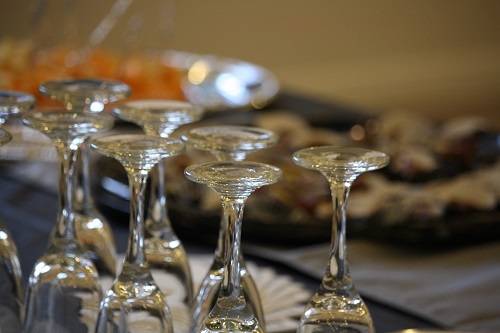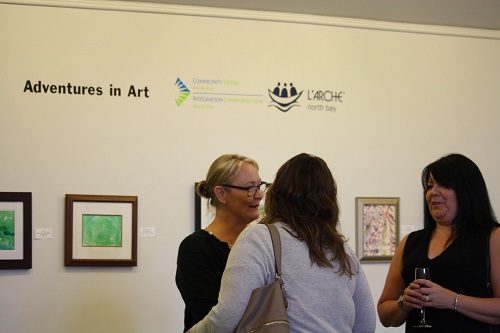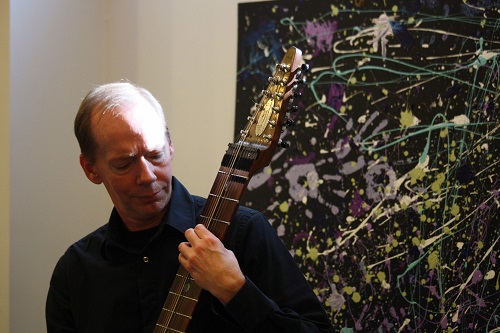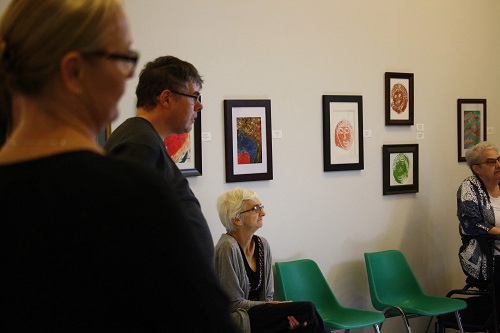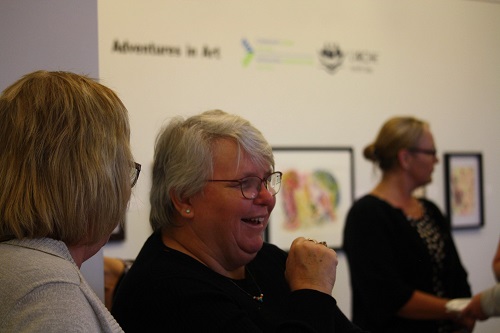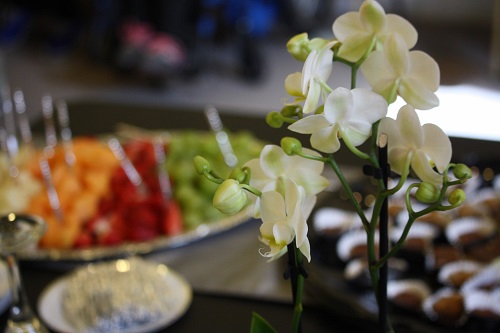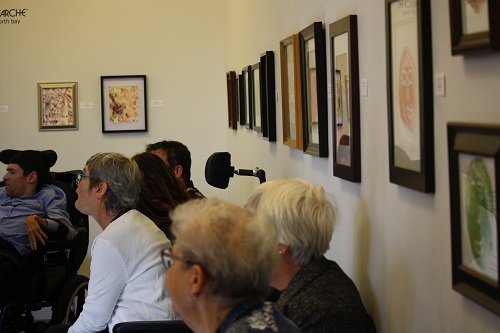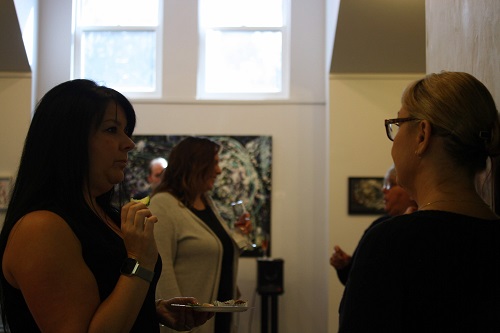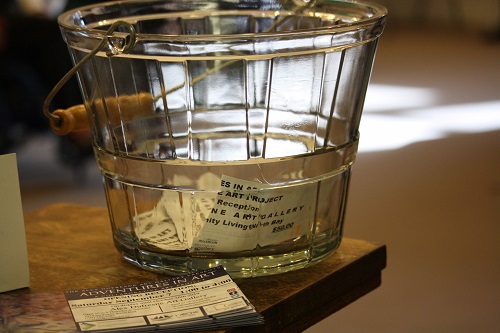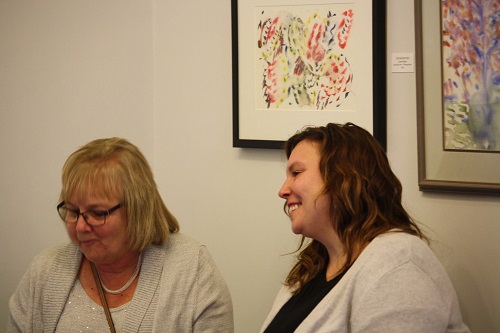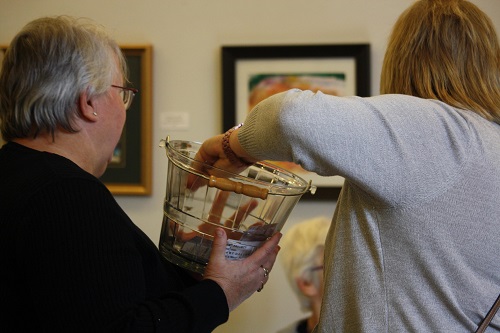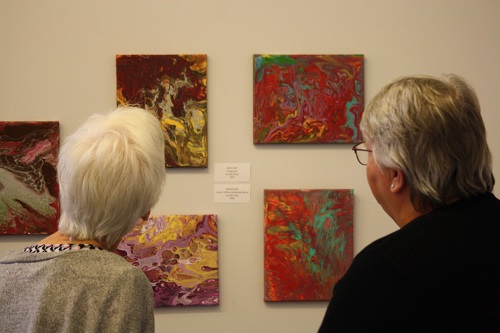 Cranberry Day - September 28, 2019
We had a lot of fun down at the trail for Cranberry Day! Special thank you to Kandyd of the Nipissing Rock and Mineral Club for bringing along some awesome rocks and for creating a treasure trail that could only be found by using a metal detector!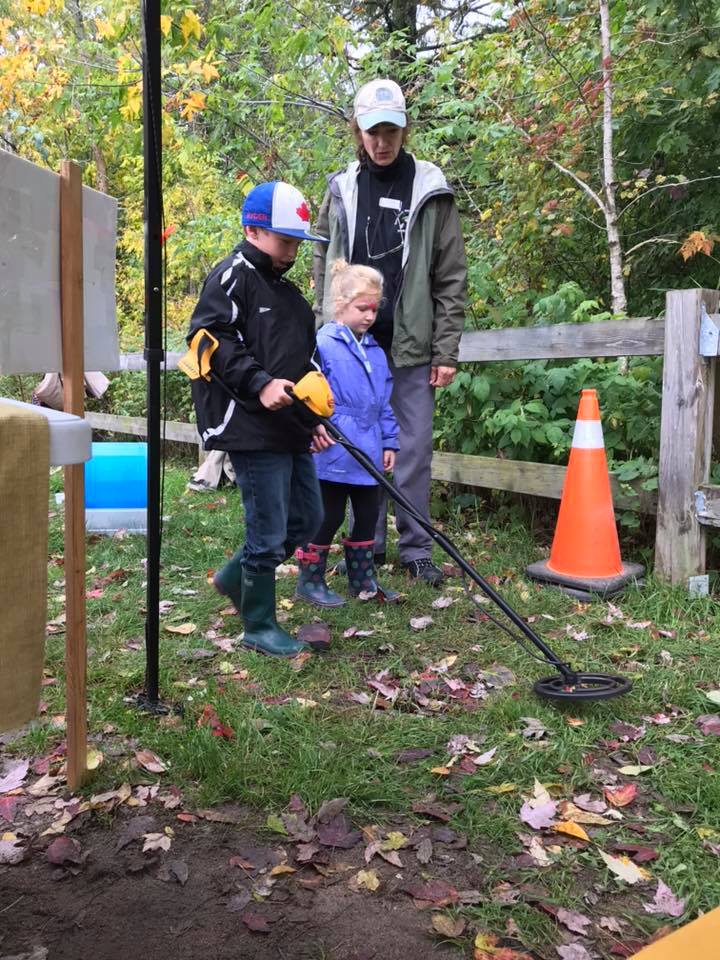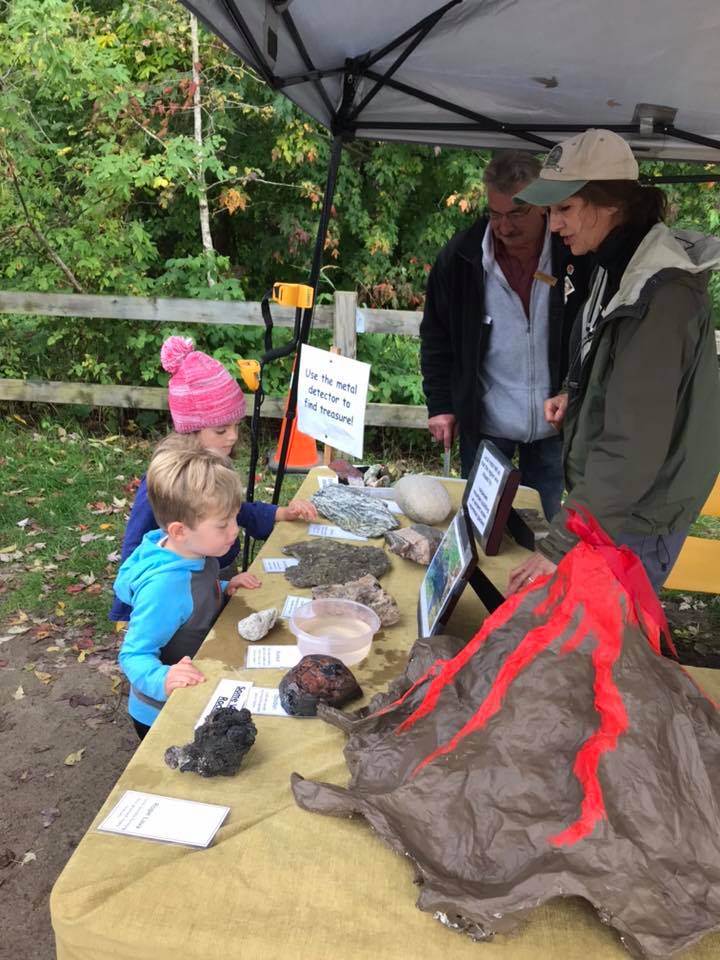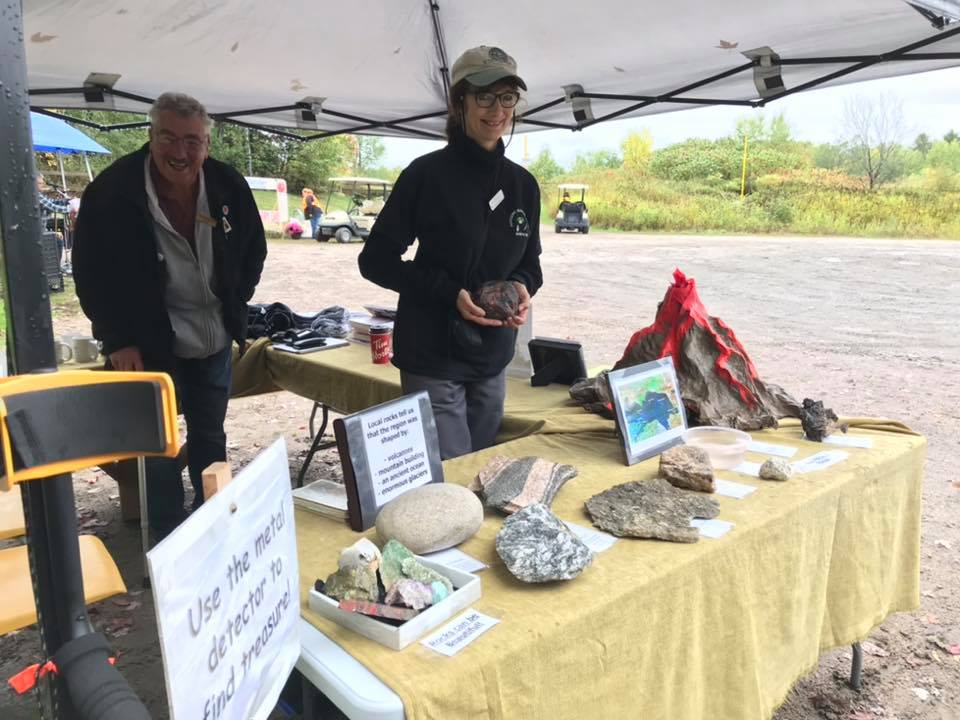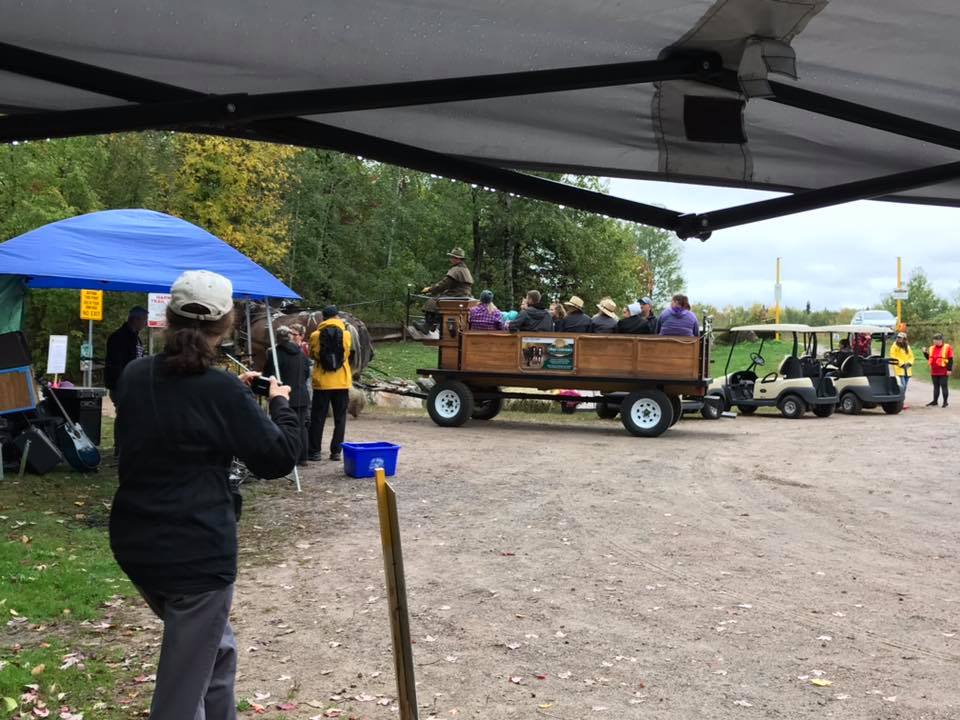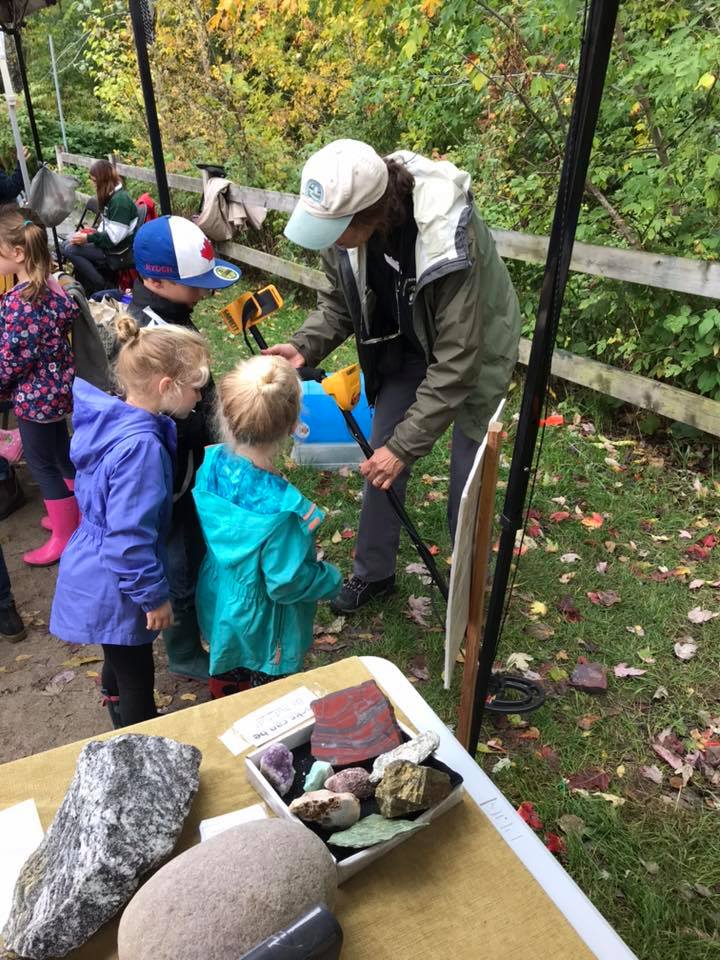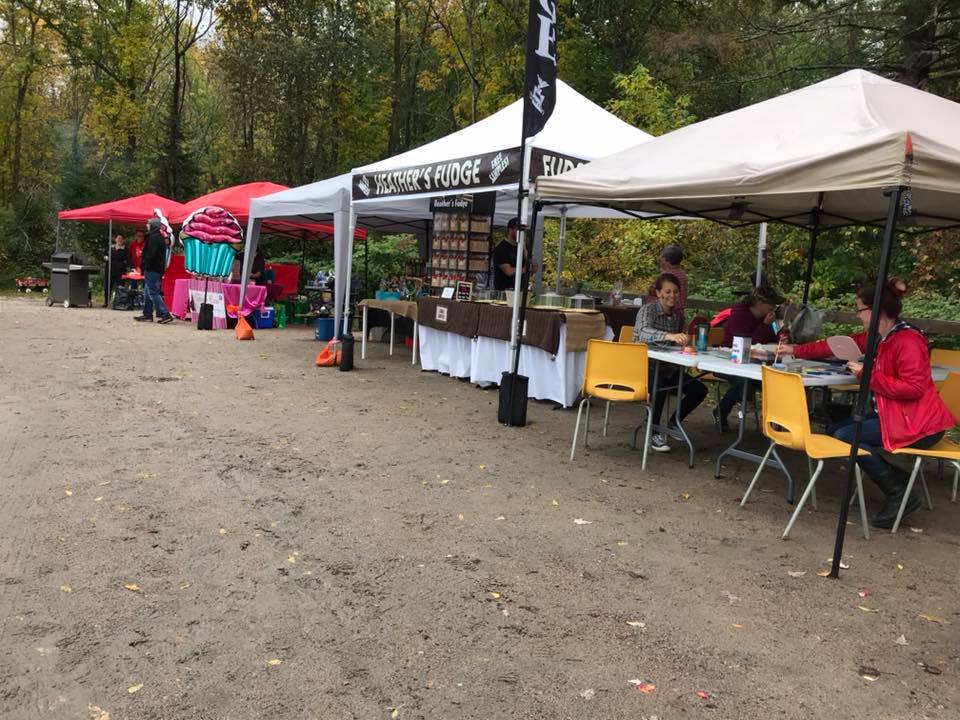 Adventures in Art Painting Classes - September 12, 26, October 10 and 24, 2019
We welcomed staff from Community Living and L'Arche North Bay to lead their successful Adventures in Art painting classes at the gallery throughout the fall. These classes were open to those with and without disabilities as a way of bridging the gap that separates us.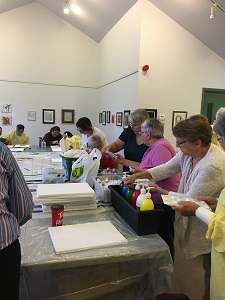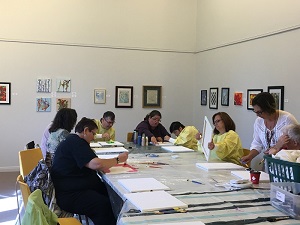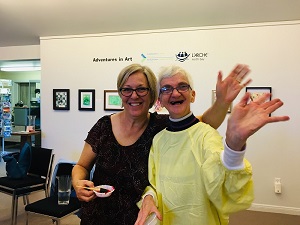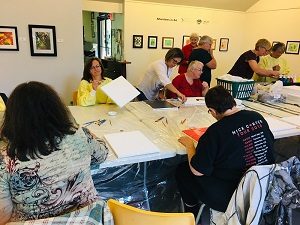 Book Launch for "The Miracle and Tragedy of the Dionne Quintuplets" - August 27, 2019
We welcomed international author Sarah Miller to the museum for the launch of her new book, a book signing and a Q and A session. Books are still available for sale at the museum.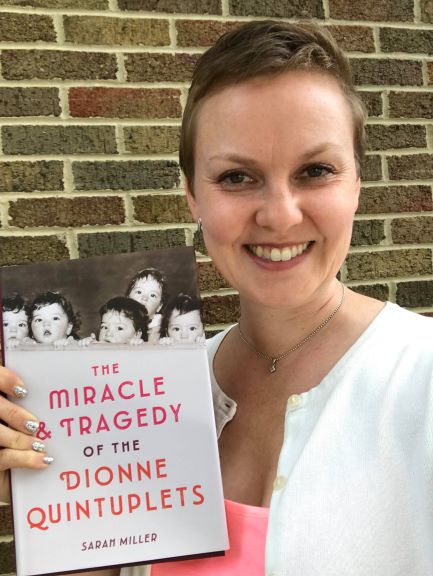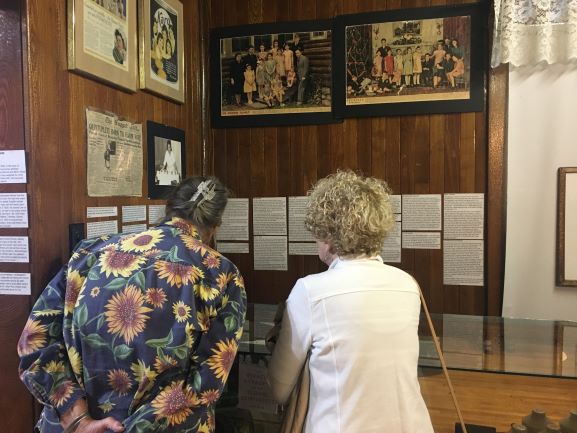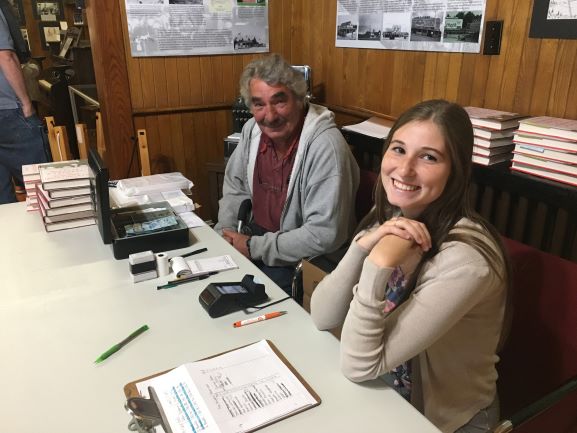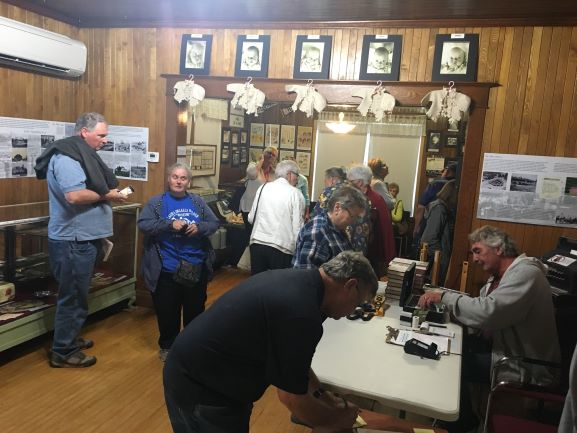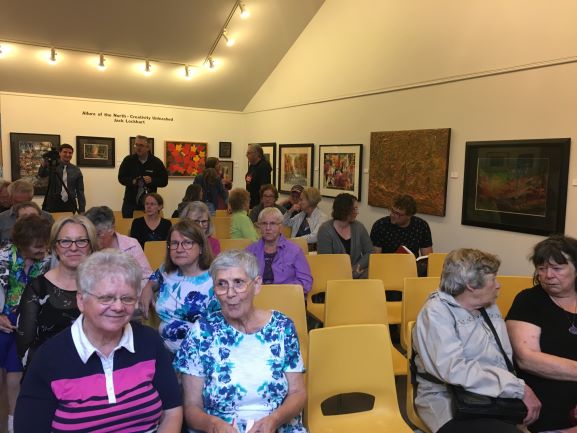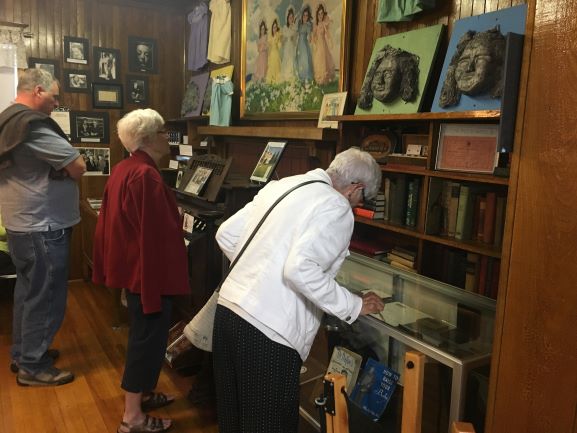 Jack Lockhart Painting Workshops - July, 2019
We were pleased to welcome internationally-known artist Jack Lockhart to the gallery to lead a couple of painting workshops!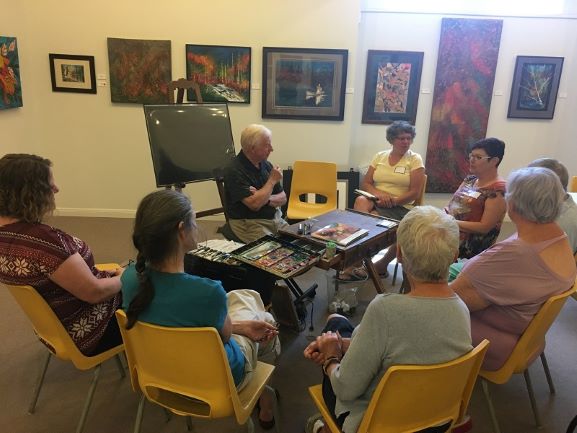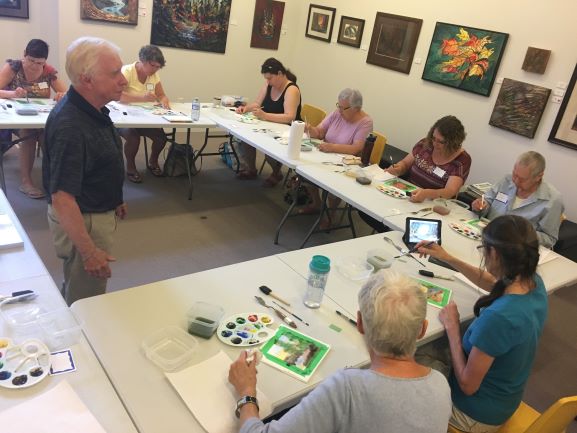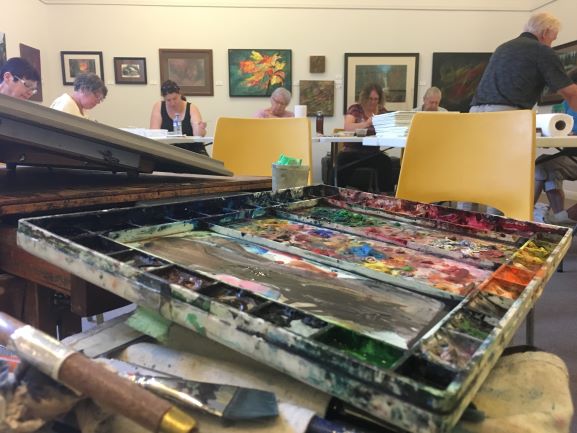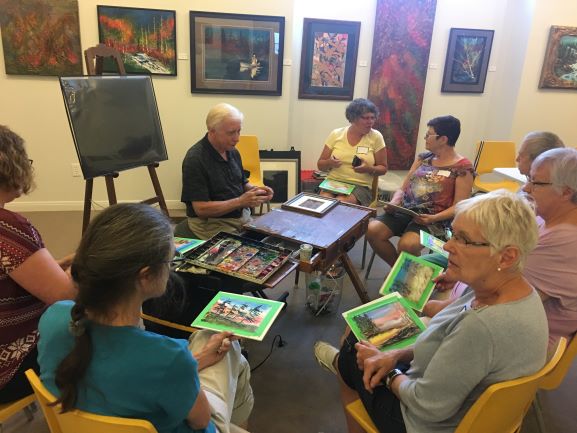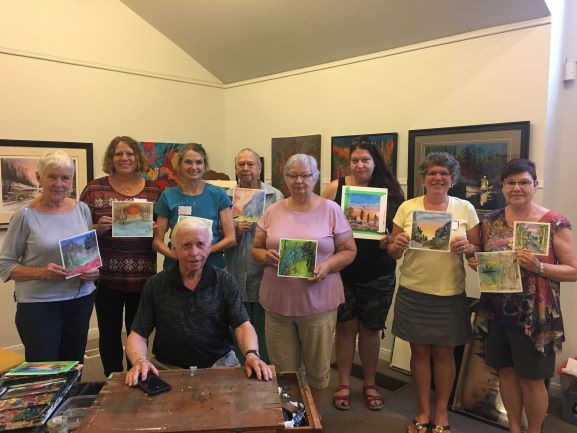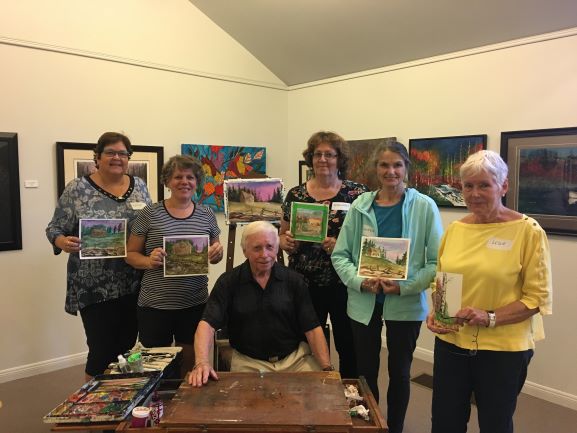 Child and Guardian Paint Day - June 8, 2019
Children and their parents and/or guardians enjoyed time in the gallery creating a painting together!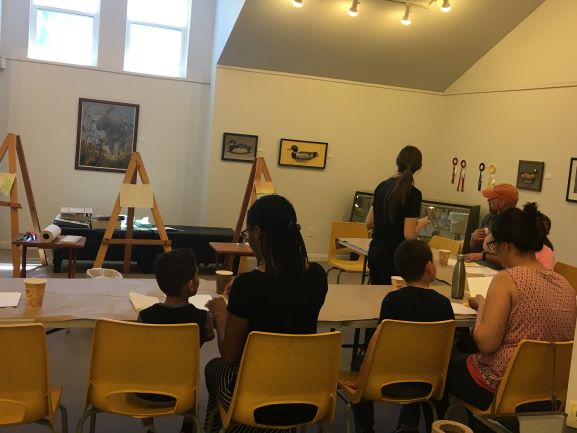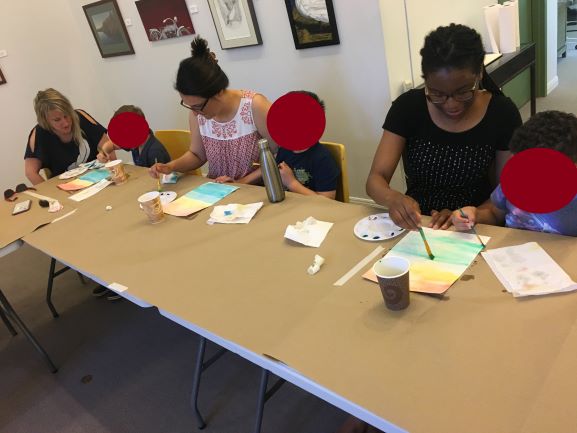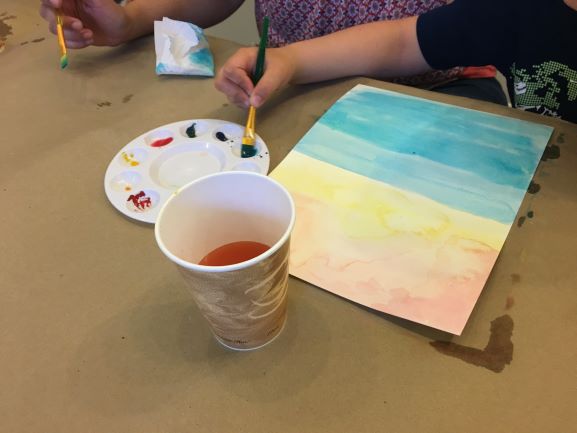 Toddler Drop Ins - Thursdays all summer, 2019
We welcome adults and their little ones every Thursday morning all summer for some fun activities!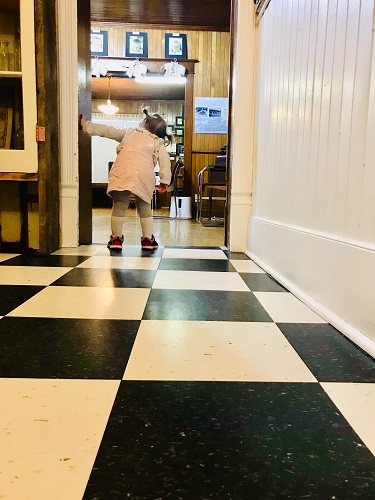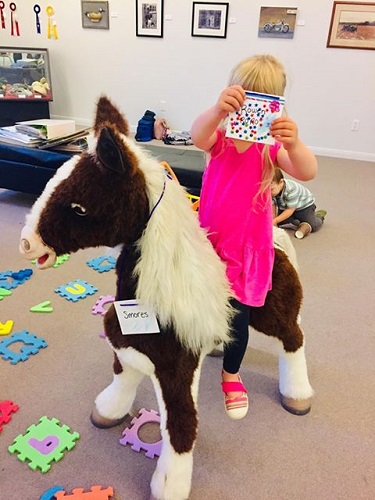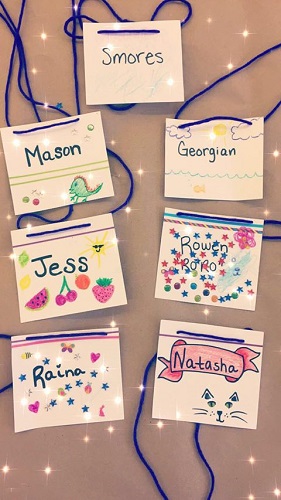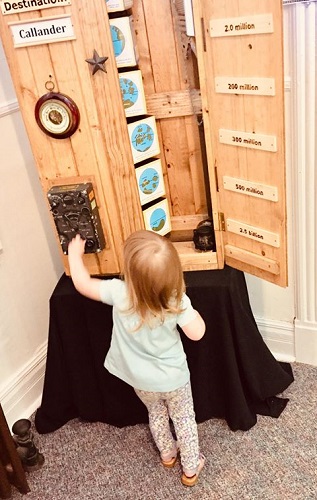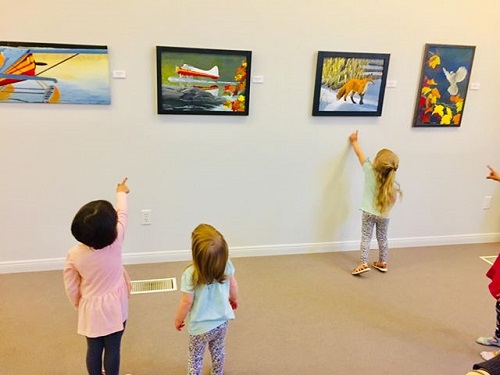 Quintland Now and Then Presentation - May 28, 2019
On the 85th birthday of surviving Dionne quintuplets Annette and Cécile, we led presentations on the transformation of Highway 94 near Nipissing Manor from country road to a bustling tourist attraction. Presentation still available on request.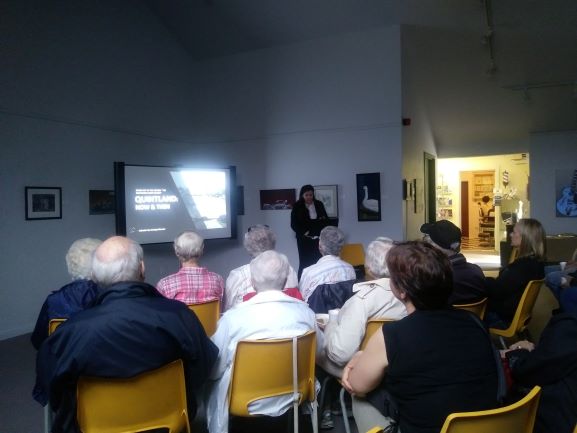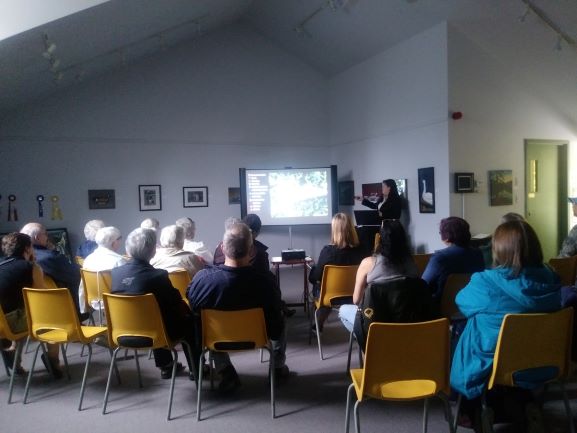 Families had fun creating different crafts while searching throughout the museum for a single golden egg!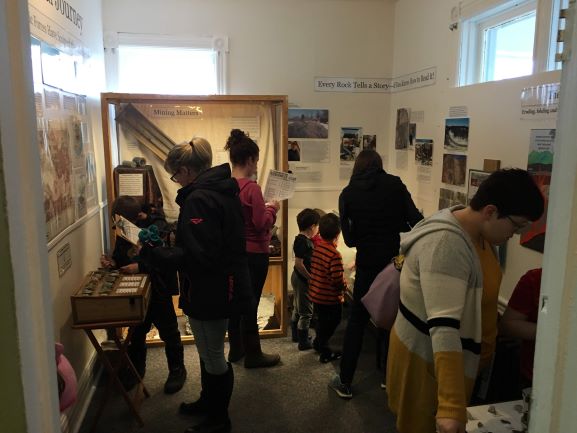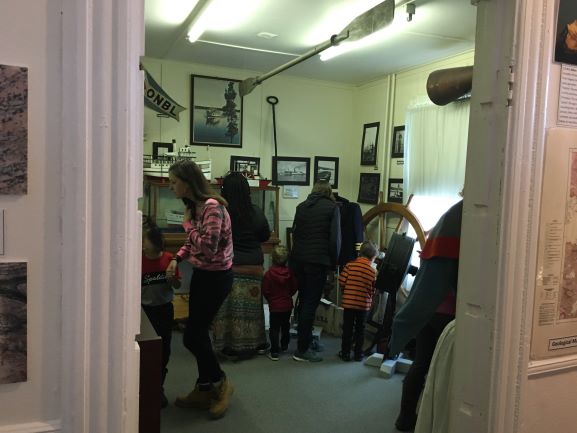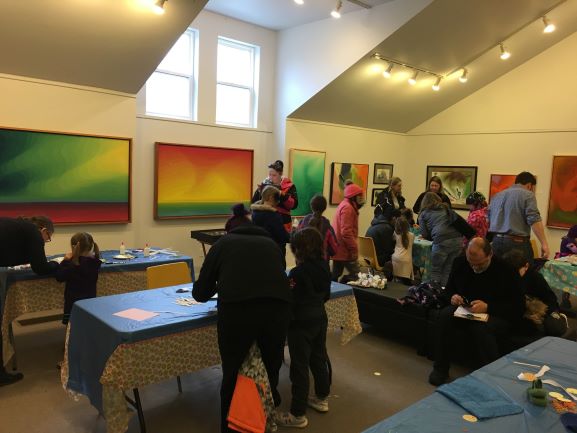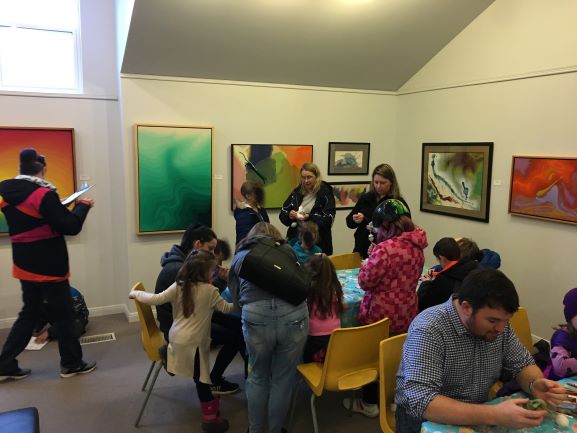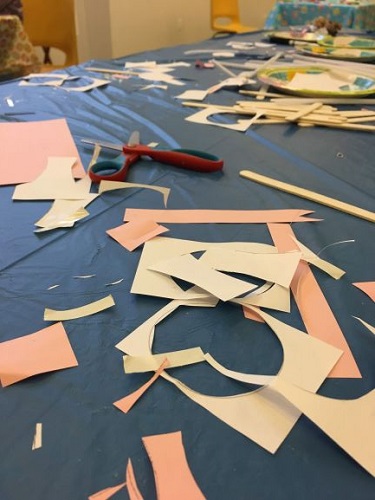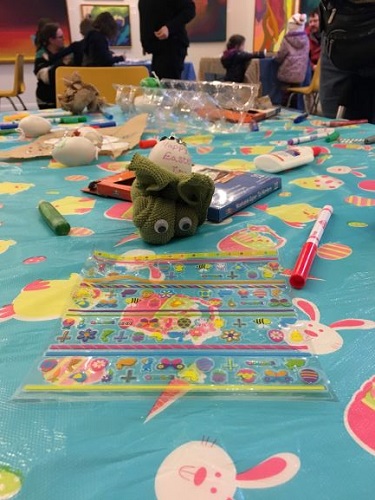 Rockin' Into 2019 - January 4-5, 2019
Special thank you to the Nipissing Rock and Mineral Club for running this amazing event that featured geological mini-putt, jewellery-making, a magical rock table and a rock gizmo!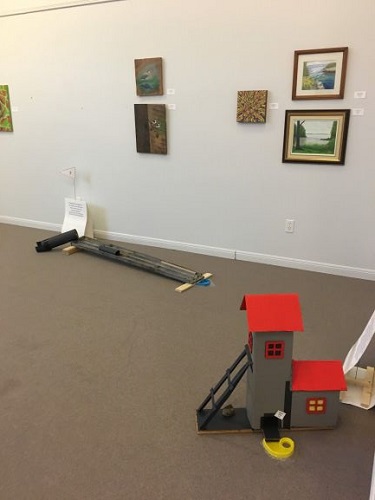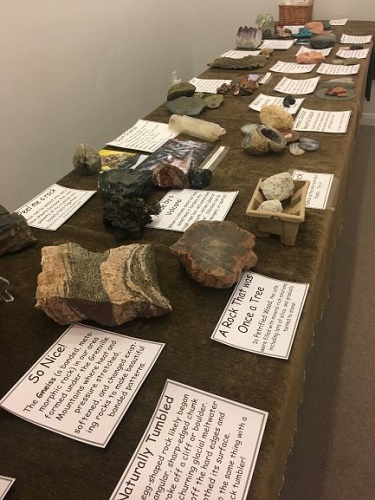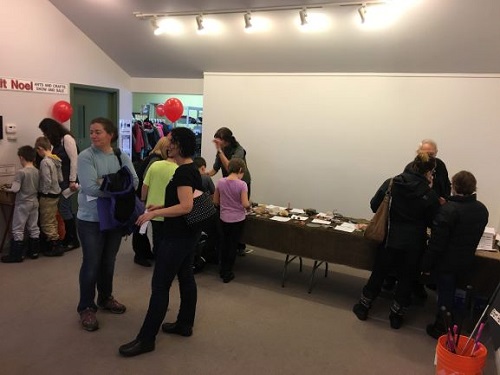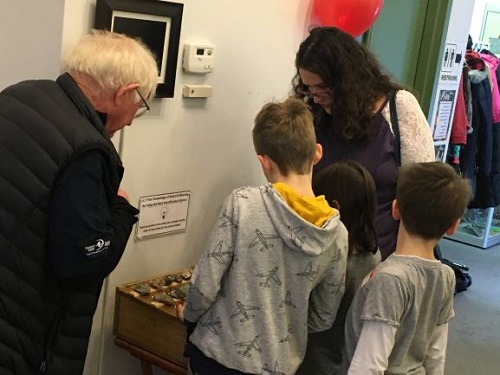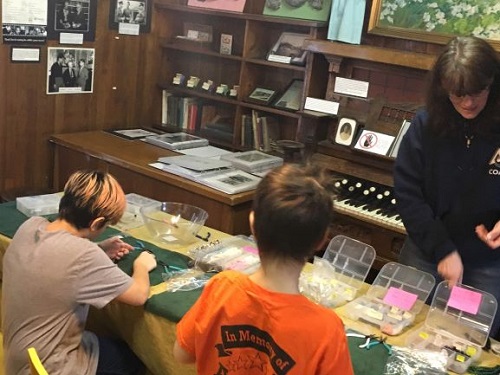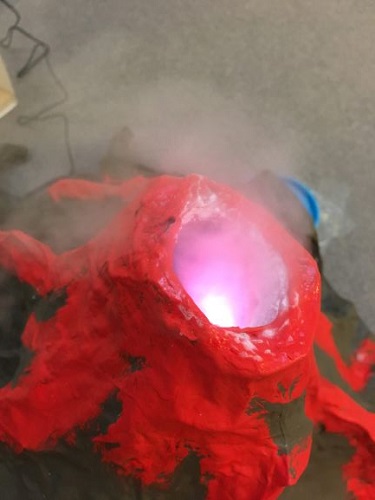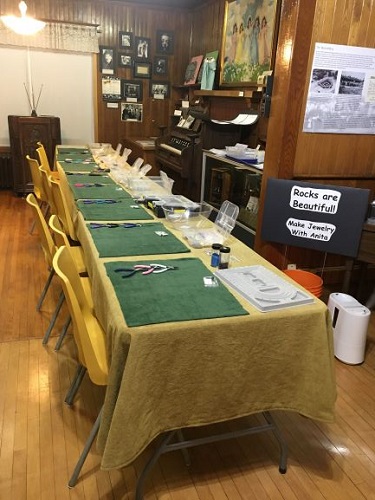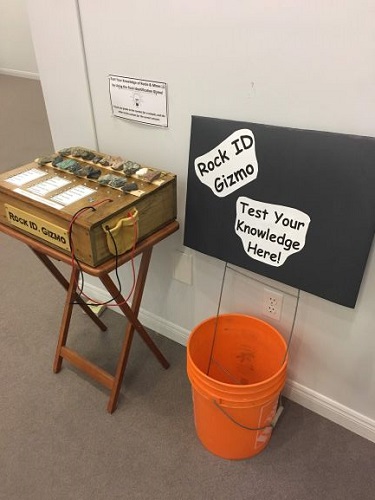 2018
Métis Days - July 11 and August 1, 2018
We welcomed back the Métis Nation of Ontario to run their Summer Youth Cultural Program for two days to teach participants all about Métis culture!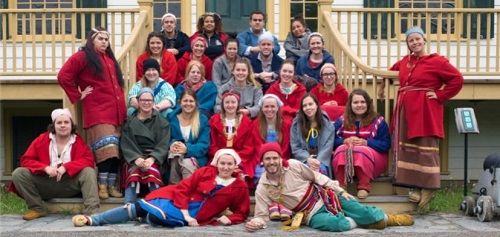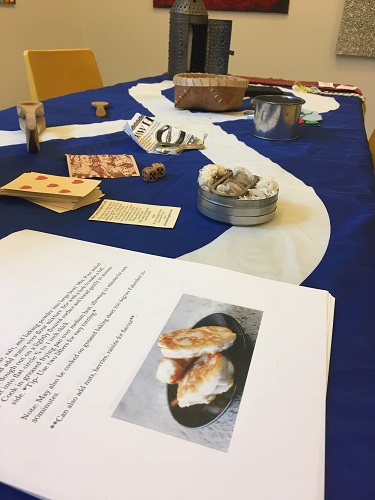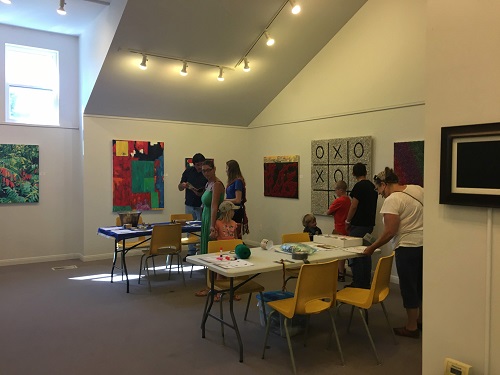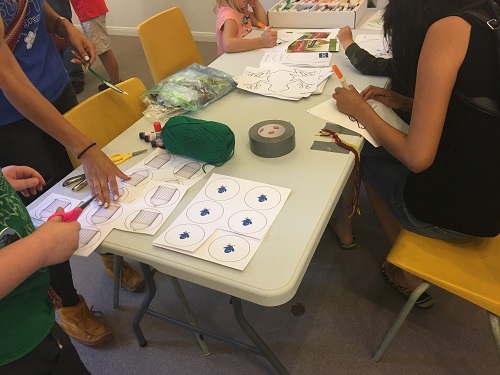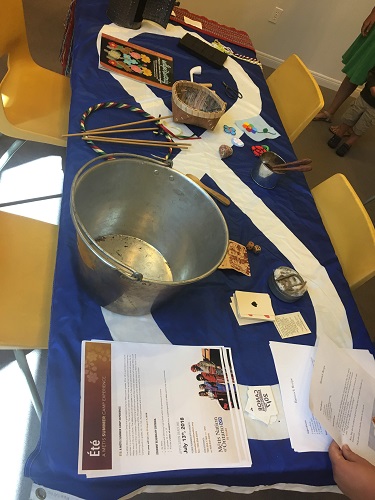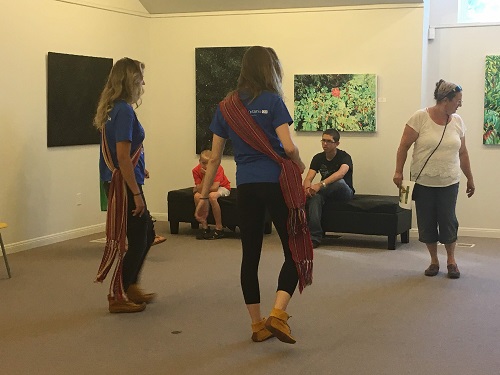 FunFest at the Museum - June 30, 2018
We welcomed the Nipissing Rock and Mineral Club to lead activities such as using a metal detector and panning for gold at the museum during Callander's Canada Day FunFest Celebrations! We also opened our new exhibits "Callander Rocks! Callander's Geological Journey" co-created by the Rock Club as well. Despite losing power near the end of the day that didn't stop our guests from improvising by using their phone lights to view our exhibits!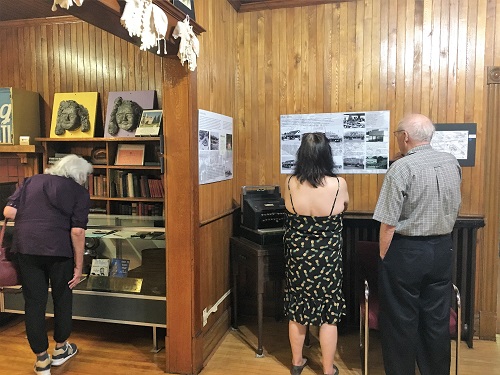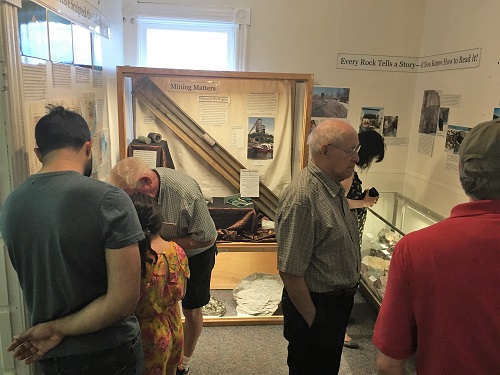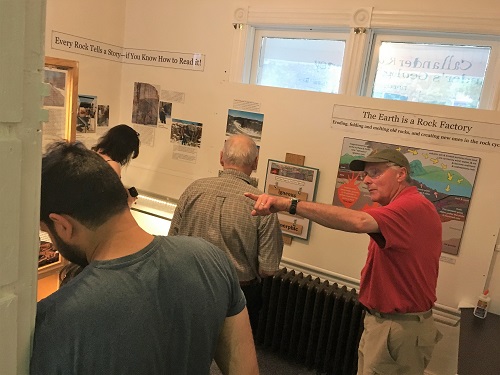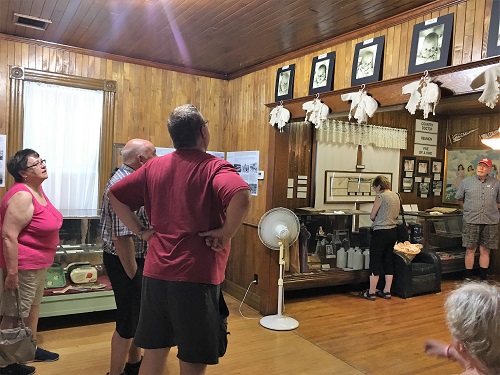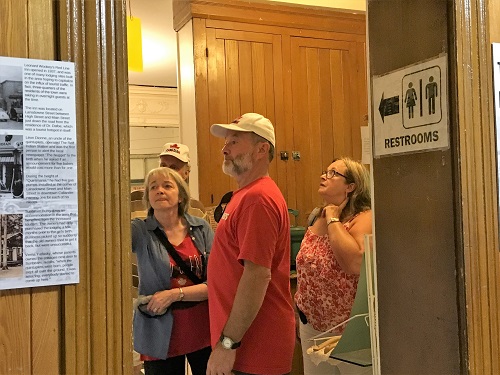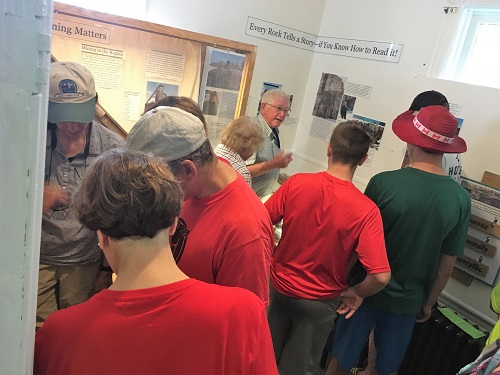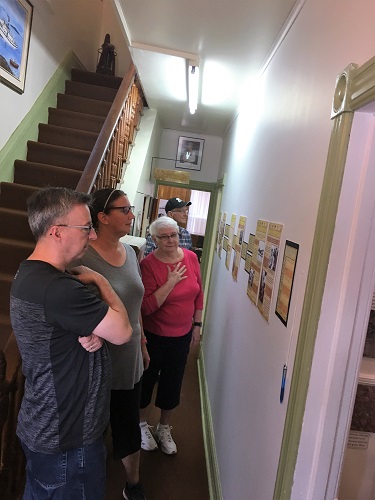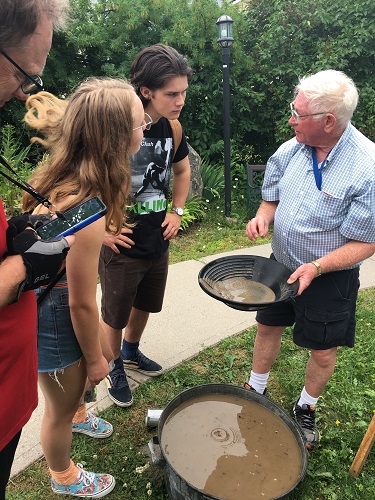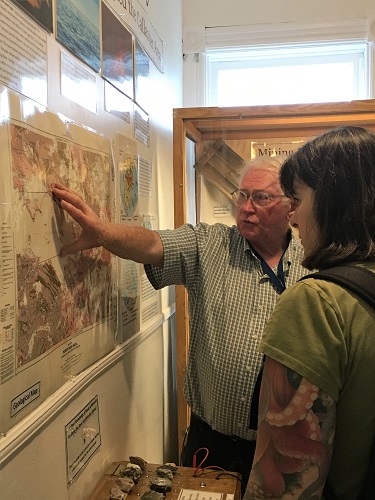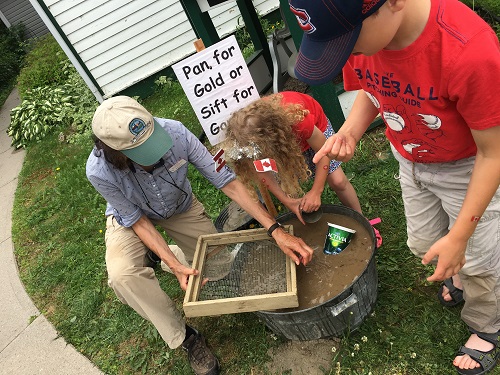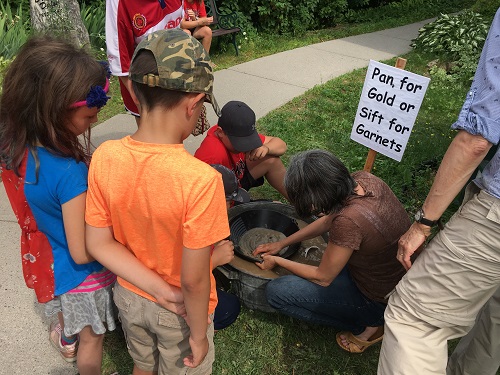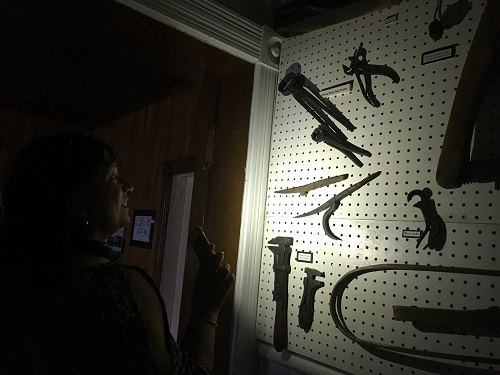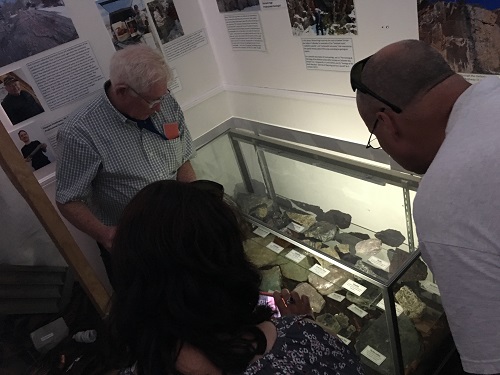 "The Northern Coney Island" Exhibit Opening Reception - May 26, 2018
In commemoration of Annette and Cécile Dionne's 84th birthday, we opened our new exhibit which explores Quintland as a physical site itself and examines the different buildings and shops that filled the landscape.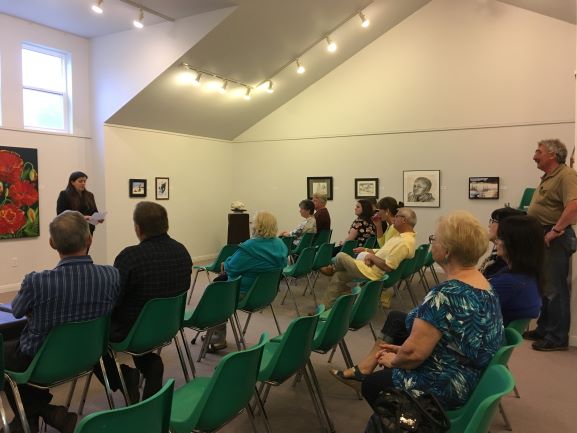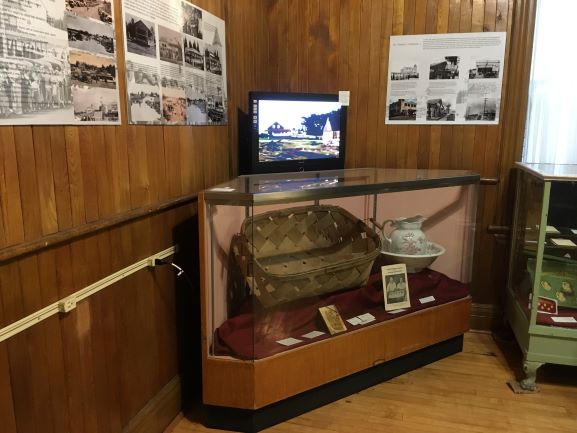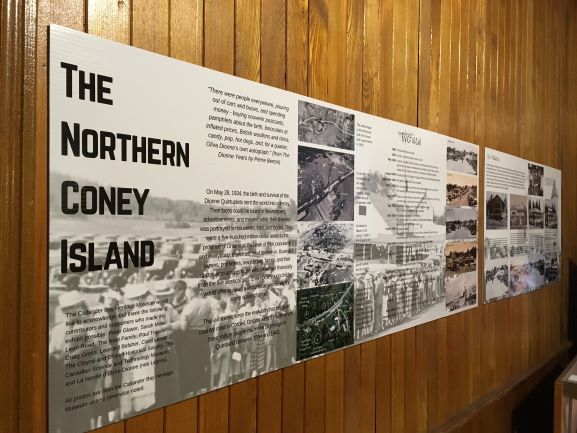 2017
Darlene's Silver Streak and the Bradford Model T Girls - July 4, 2017
We welcomed the "Silver Streak", a 1926 Ford Model T, back to the museum 80 years after it first visited with a group of woman from Bradford, Illinois, who had roadtripped to Callander to see the the Dionne quintuplets and meet Dr. Dafoe in 1937.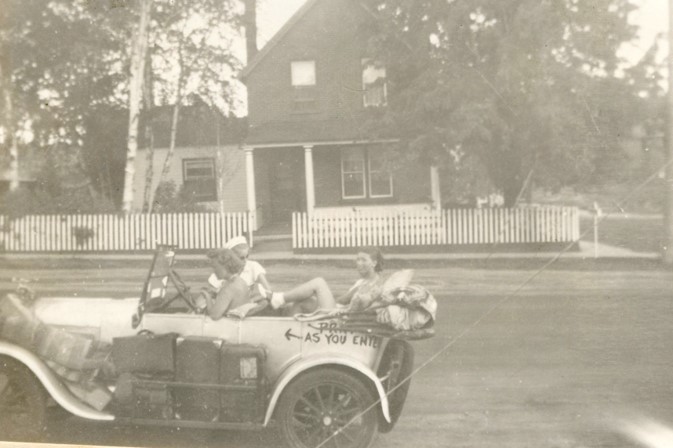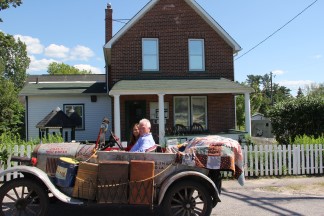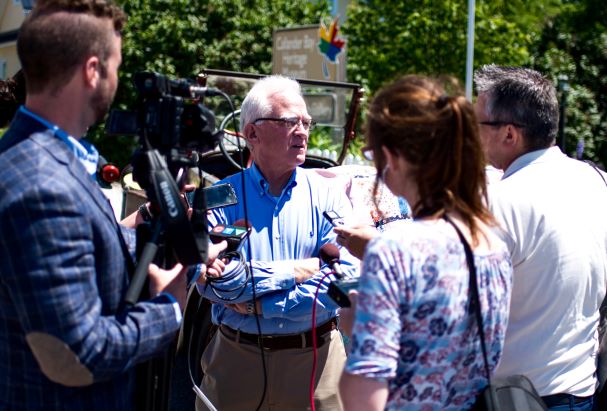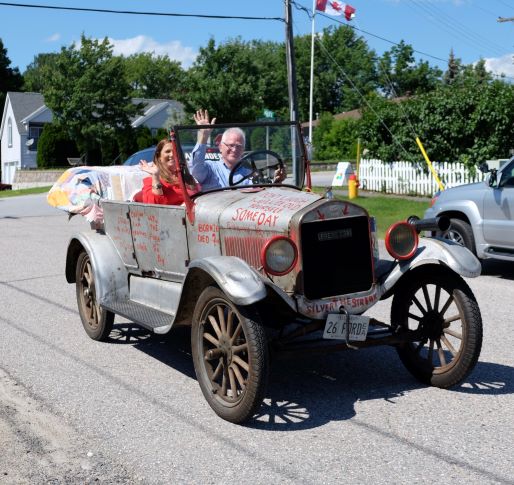 25 year old time capsule opening - July 1, 2017
On July 1st 1992, during Canada's 125th celebration, the community of Callander gathered at the North Himsworth Museum (now the Callander Bay Heritage Museum) to fill a case with objects of their present for people of the future to open. Now, 25 years later, the time came to cut the lock, open the box and step back to the early 90s!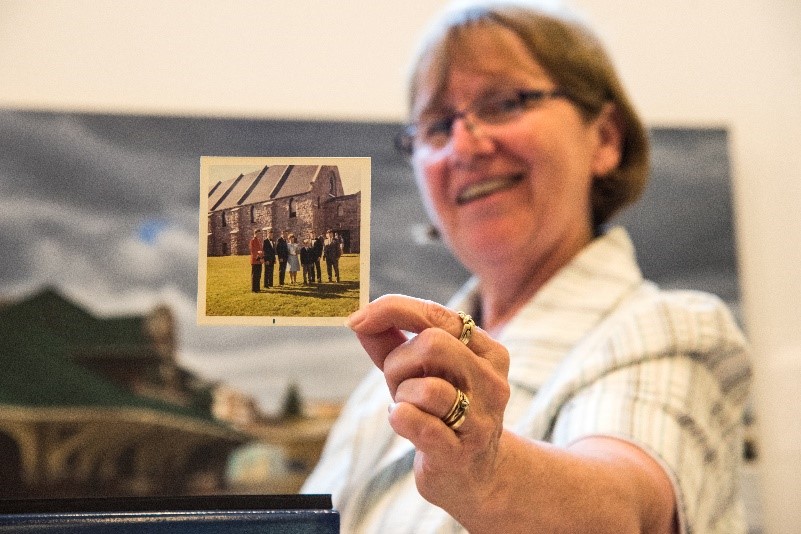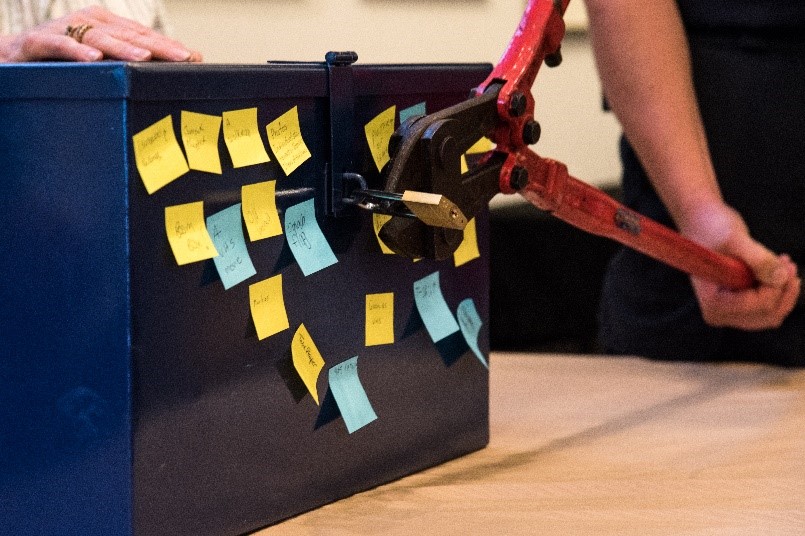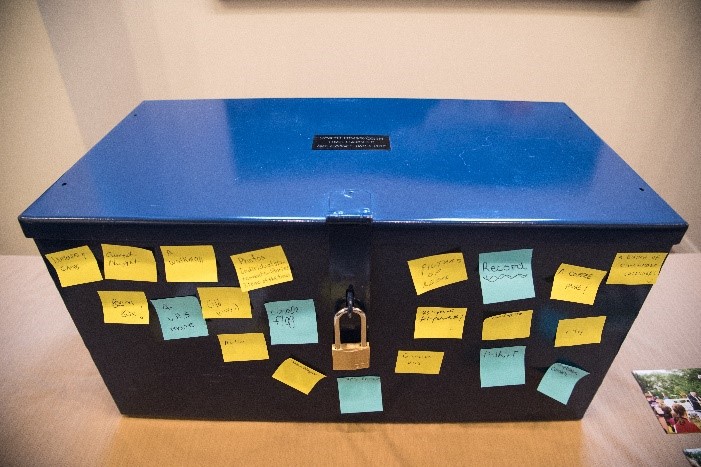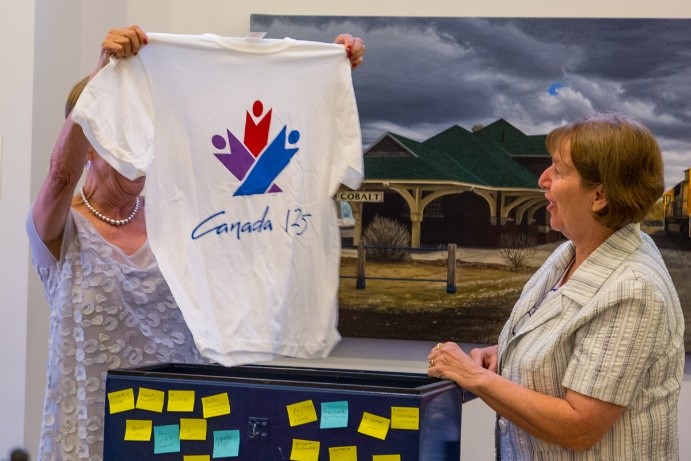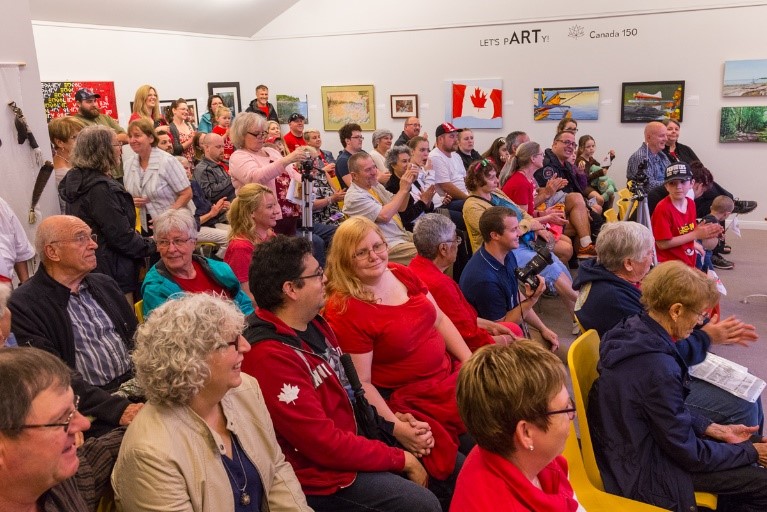 Calendar Quintuplets Exhibit Opening – May 27, 2017
In commemoration of Annette and Cecile's 83rd birthday on Sunday May 28th, the Callander Museumshowcased a special exhibit on Saturday May 27th.
Beginning in 1936, the largest calendar company in the world at the time, Brown and Bigelow, licensed the image of the girls and commissioned 2 painters to create yearly illustrations to be distributed in calendar form. The Callander Museum has, in its collection, calendars from 1936 until 1955. In addition, on display is one of the original paintings by Andrew Loomis that was then printed into calendar form for the 1942 illustration "Springtime" (as seen in the cover photo). The exhibit will have the calendars on display, background information on the artists, and it will explore how the media portrayed the girl's through promotion and endorsements such as these calendars.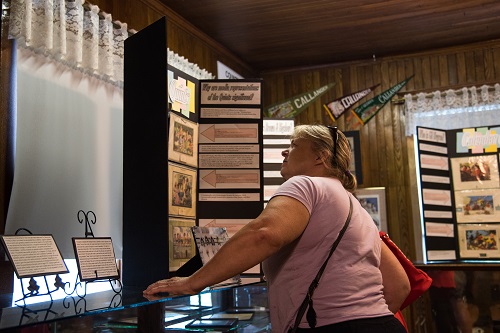 CTV Northern Ontario Clip from the day → http://northernontario.ctvnews.ca/mobile/video?clipId=1134296
2016
Carol Pretty Retirement Luncheon - September, 2016
It is with sad hearts and warm regards that the Callander Museum says "Happy Retirement!" to our long standing Curator, Carol Pretty. Over the past 19 years, Carol has dedicated herself to promoting the arts and heritage of Callander, and the surrounding area. Visitors to the museum and gallery will always remember Carol's kind and welcoming personal-ity, as well as her vast knowledge of the region—there were few questions she didn't know the answer to! With her dedica-tion to preserving the history, objects and stories of the town and the relationships she forged with local artists, Carol served an important role in the Callander community and will be sorely missed.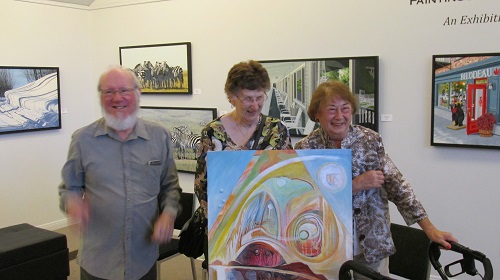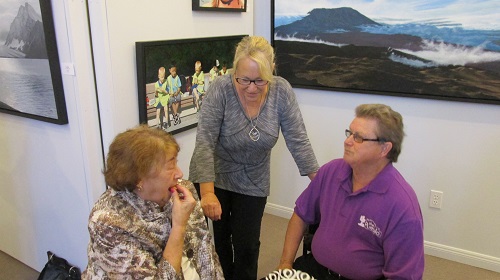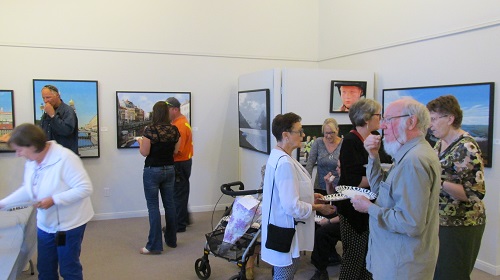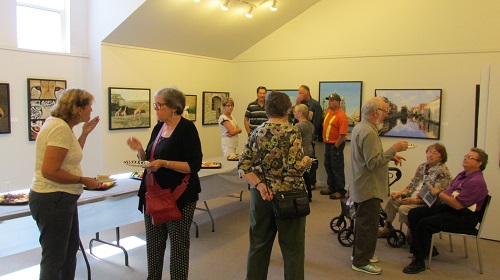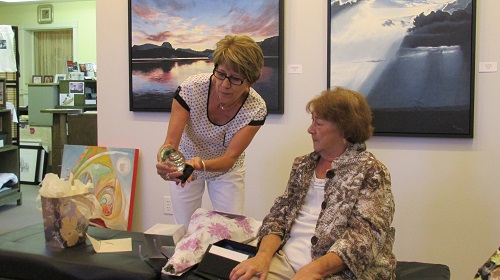 Beau Bridges and Brooke Shields Visit the Museum - February, 2016
It was a pleasant surprise in February when actors Beau Bridges and Brooke Shields took a break from filming in the area to visit the museum. Back in the 1930s and 1940s all the celebrities of the time came here to visit Dr. Dafoe, but in 2016 it looks like Hollywood Came to Callander.. again!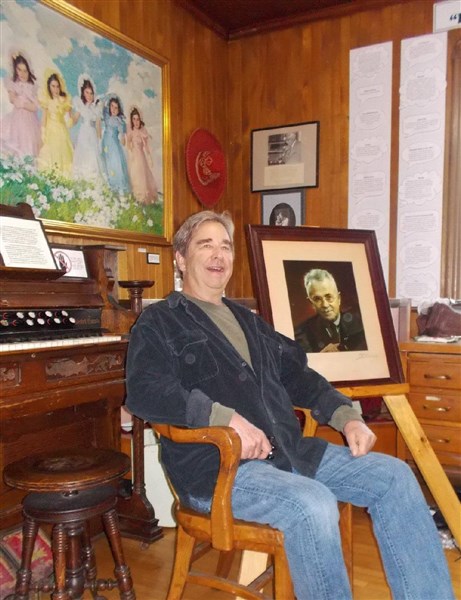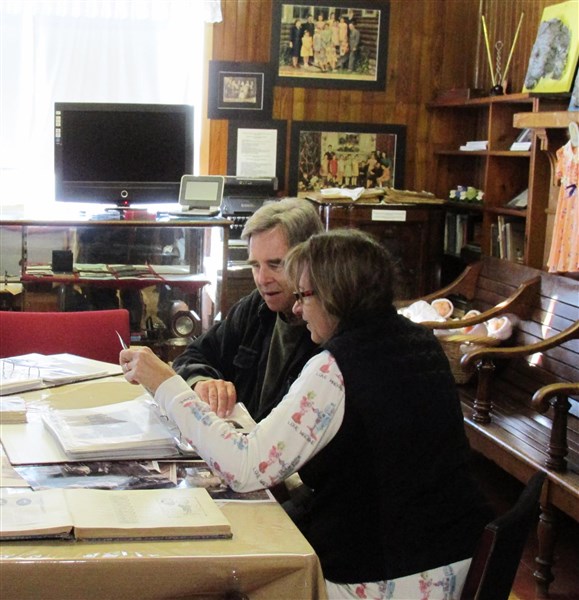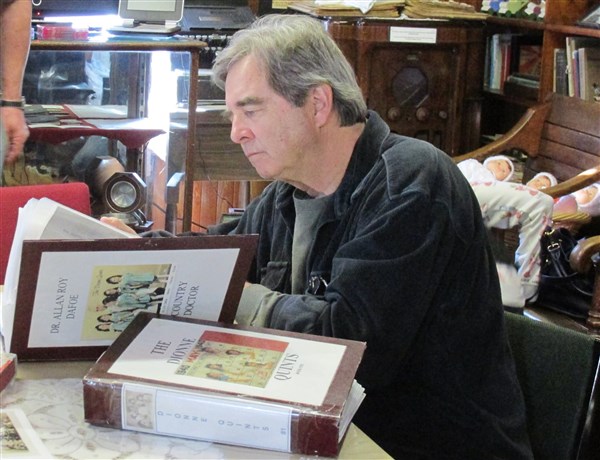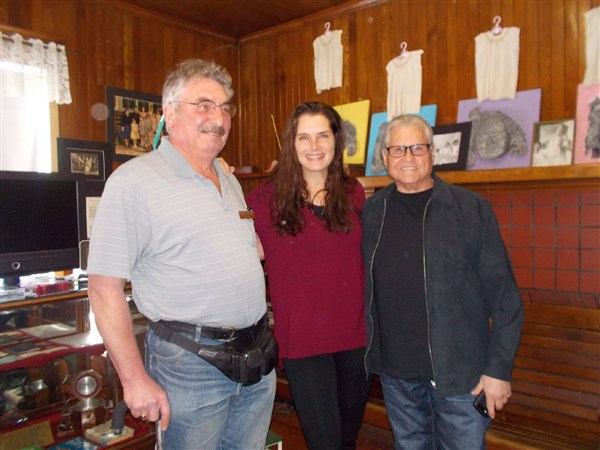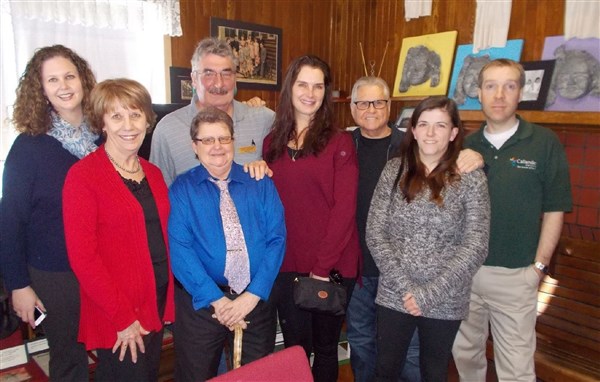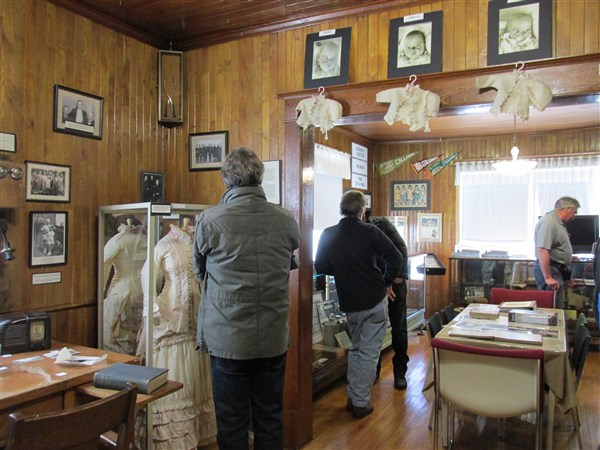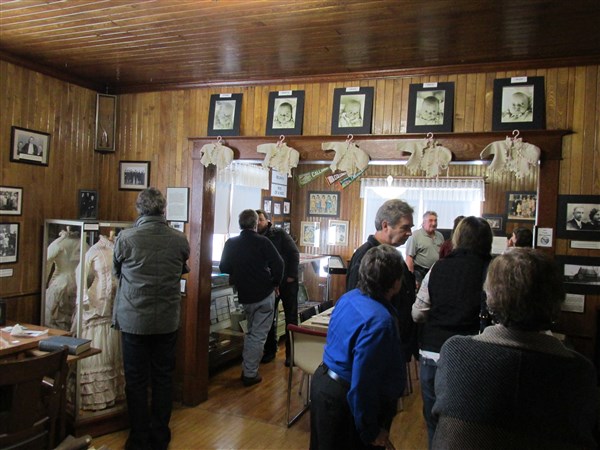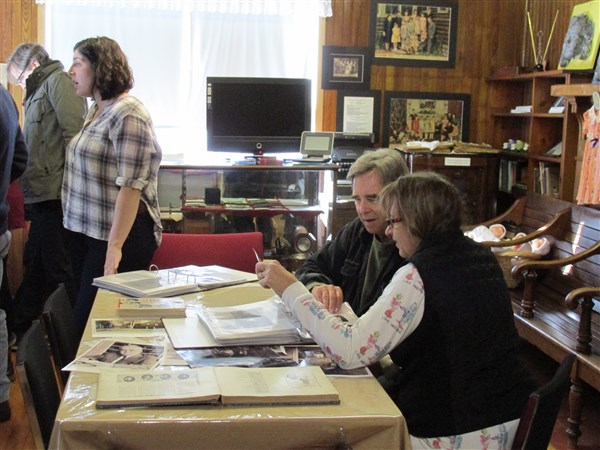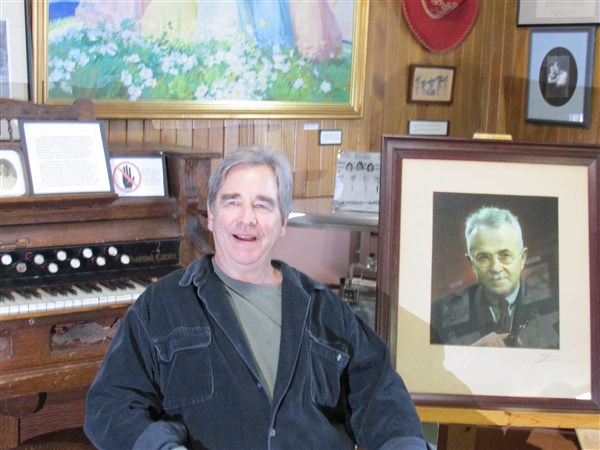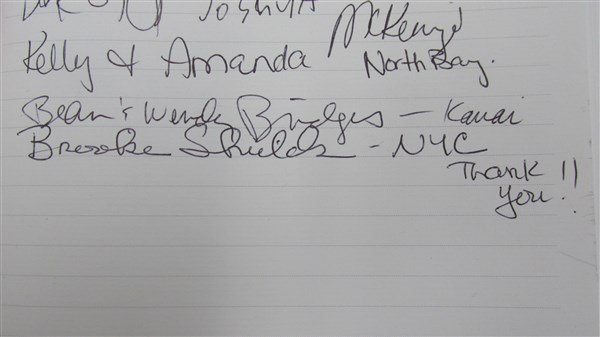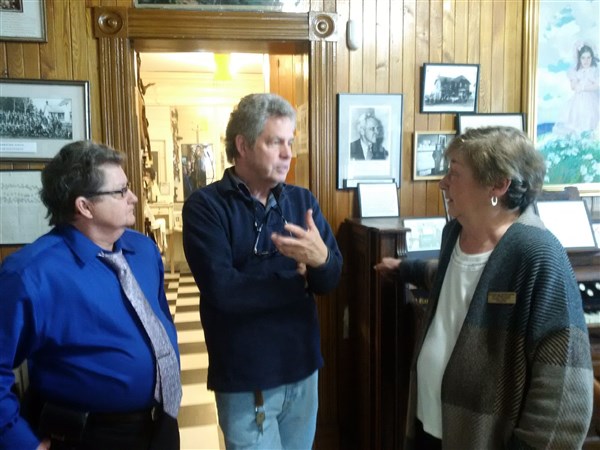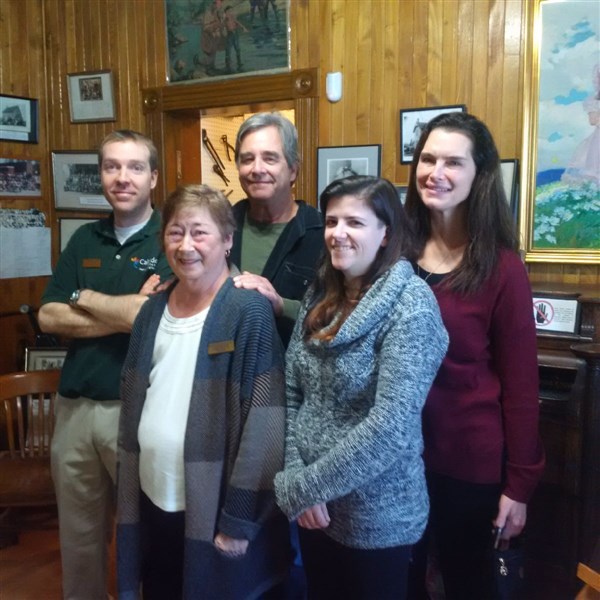 2014
Quintland site tours (80th anniversary commemoration) – May 28 and 31, 2014
On May 28th and May 31st, 2014 the Callander Bay Heritage Museum commemorated the 80th Anniversary of the Birth of the Dionne Quintuplets with two historic tours of Quintland in Corbeil.
The original location of the Dionne Homestead (now the Dionne Quints Museum in North Bay), the Dafoe Hospital & Nursery, the Quint Observatory and several souvenir shops were all discussed with the help of historic photographs. Over 50 people attended these tours to learn more about this major historical event, and where it all happened.
Thank yous go out to Clarke Heipel with Cogeco North Bay News and Kate Adams with Bay Today for covering the event! We also pass our regards along to Mr. Wentworth Graham and Nipissing Manor for allowing us to tour the grounds. A big thanks to Madison Maitland, Roch and Linda Legros, and Russel Robinson for helping with the tours.