Parks & Facilities
Quick Links:
Parks & Facilities
Facility Rentals
Sports & Recreation
Events
Parks & Facilities
---
The Municipality of Callander has a number of indoor and outdoor recreational facilities, some of which are available for rent. View the Facility Rental Package.
Parks
Located in the heart of Callander on the shores of Lake Nipissing, Centennial Park includes a splash pad, beach, play/exercise equipment and a shelter for picnics. It is a popular gathering place for all ages and an attractive destination for a stroll. The gazebo at the Park is available for rent and accommodates many birthday parties and gatherings during the summer months.

Simple and scenic Memory Tree Park, located along Main Street South, provides a quiet place to enjoy spectacular views of Lake Nipissing. Memory Tree Park is available to rent and is a popular destination for wedding ceremonies. A third park, Veteran's Ridge, is located across from Centennial Park.
Community Centres
---
Located at 1984 Swale Street, the Callander Community Centre is the community's hub for recreational activities. The Centre includes a commercial kitchen and the following additional locations that are available for rent.
The Large Hall can accommodate up to 375 people. It has a designated bar area with walk-in cooler and a large kitchen, making it ideal for a variety of big events including weddings, conferences and concerts.
The commercial-grade kitchen is located next to the Large Hall. With ample counterspace, this 24' x 30' space is fully equipped with a gas stove, microwave, commercial dish washer, large freezer, fridges, dishes, utensils and cutlery. It is included in the Large Hall rental and can also be rented separately for food-related activities, including commercial food production.
The Orton Room can accommodate 100 people and is typically used for meetings and small functions.
The Bill Barber Complex boasts an award-winning covered structure that offers significant protection from the elements throughout the year. During the summer months, the complex accommodates weddings, concerts, community events and recreational activities. During the winter months, it becomes an outdoor public skating rink that is available for rent.

Photo credit: P2 Weddings
The Large Hall of the Callander Community Centre offers a weekly program of activities, organized by community volunteers and/or external service providers.
The Yarlasky Field is a busy location in the summer, hosting groups and families engaged in soccer, baseball and cricket. The field can be rented for weekly team practices.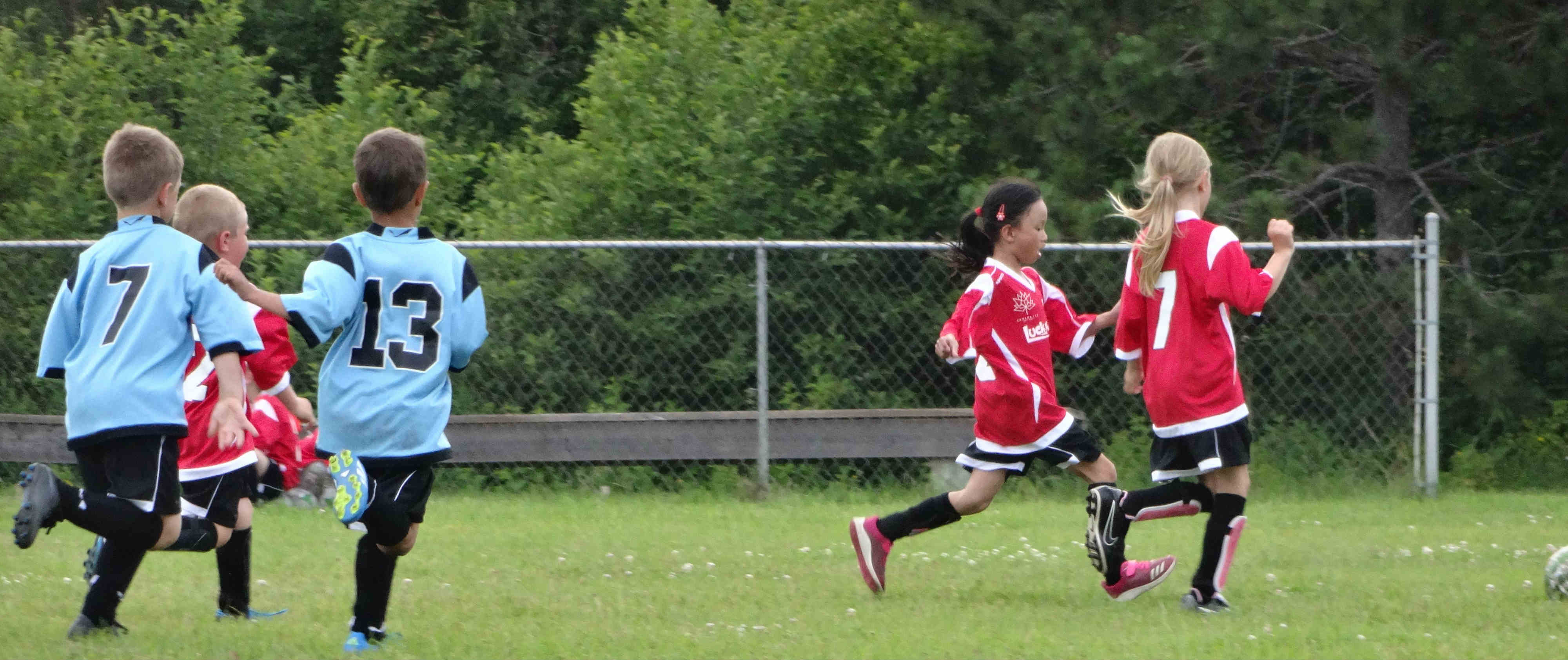 The Yarlasky Park Sign is situated on Callander Bay Drive in the immediate vicinity of the Community Centre. The sign provides information on events, regulations and activities. It is possible to display a message on this electronic sign, for a fee and subject to approval.
The Skateboard Park is located behind the Callander Community Centre. There is no fee for using the park. General safety rules apply. The park is unsupervised and is open May through October. It is used by youth who enjoy BMX style biking, skate boarding and scooting.
Pickleball/Tennis Courts are situated next to the Bill Barber Complex and are available free of charge on a first-come-first-serve basis, one hour at a time.
Located at 1875 Highway 654 West, the South Shore Community Centre building is wheel-chair accessible and can accommodate up to 50 people. It has a small kitchenette and two wheel-chair accessible restrooms. The Centre is a popular venue for meetings, parties and boardgame activities. The lower floor of the building houses a change room, conveniently situated next to the outdoor skating rink. The South Shore Community Centre also includes soccer and baseball fields, equipped with bleachers.
Ice rinks
There are two outdoor rinks in Callander: one at the Bill Barber Arena (Callander Community Centre) and one at the South Shore Community Centre. Skating schedules are posted on the municipal website and Facebook page at the beginning of the season. There are many opportunities for the public to use the rinks free of charge. The rinks are also available for rent. The length of the skating season is subject to the weather. The rinks may also be closed for some time during the winter months, due to the weather conditions.
Several municipal facilities can be rented for a variety of events/programming such as for conferences, recreational activities, weddings, birthday parties, funeral services, craft sales and more. Please direct inquiries to the facility rental coordinator at (705) 752-1410, ext. 300.
View the Facility Rental Package.
Facilities Around Callander brochure
Callander Municipal Facility Rental Rates (as of 2019 and until further notice)
Daily Fee

Half Day (6 hours)

Hourly Rate

Callander Community Centre
Large Hall (includes Kitchen and Bar)
$320
$200
$40
Kitchen only
$100
$60
$15
Orton Room
$120
$60
$25

Bill Barber Complex




(includes access to Orton Room and change rooms)

$320

$160

$50

Wedding Special
(Large Hall, Kitchen, Bar from 10am Friday - Sunday)
$500
n/a
n/a
South Shore Community Centre

$100

$60

$20

Athletic Fields
South Shore & Yarlasky
$50
$25
$15
Centennial Park Gazebo
(alcohol is not permitted)
n/a
n/a
$20
Memory Tree Park and Centennial Park
(Wedding ceremonies)
n/a
n/a
$60
Yarlasky Park Sign
(based on availability - Municipal events take precedent)
$50/weekend
$100/week

Notes:

The above fees do not include HST which is required for all facility rentals.
For more information please contact the Facility Rental Coordinator at (705) 752-1410 ext. 300
These rates are subject to change without notice.
Half day means up to 6 hours
Full day means anything over 6 hours
The lessee is responsible for ALL setup and cleanup associated with the event/rental.