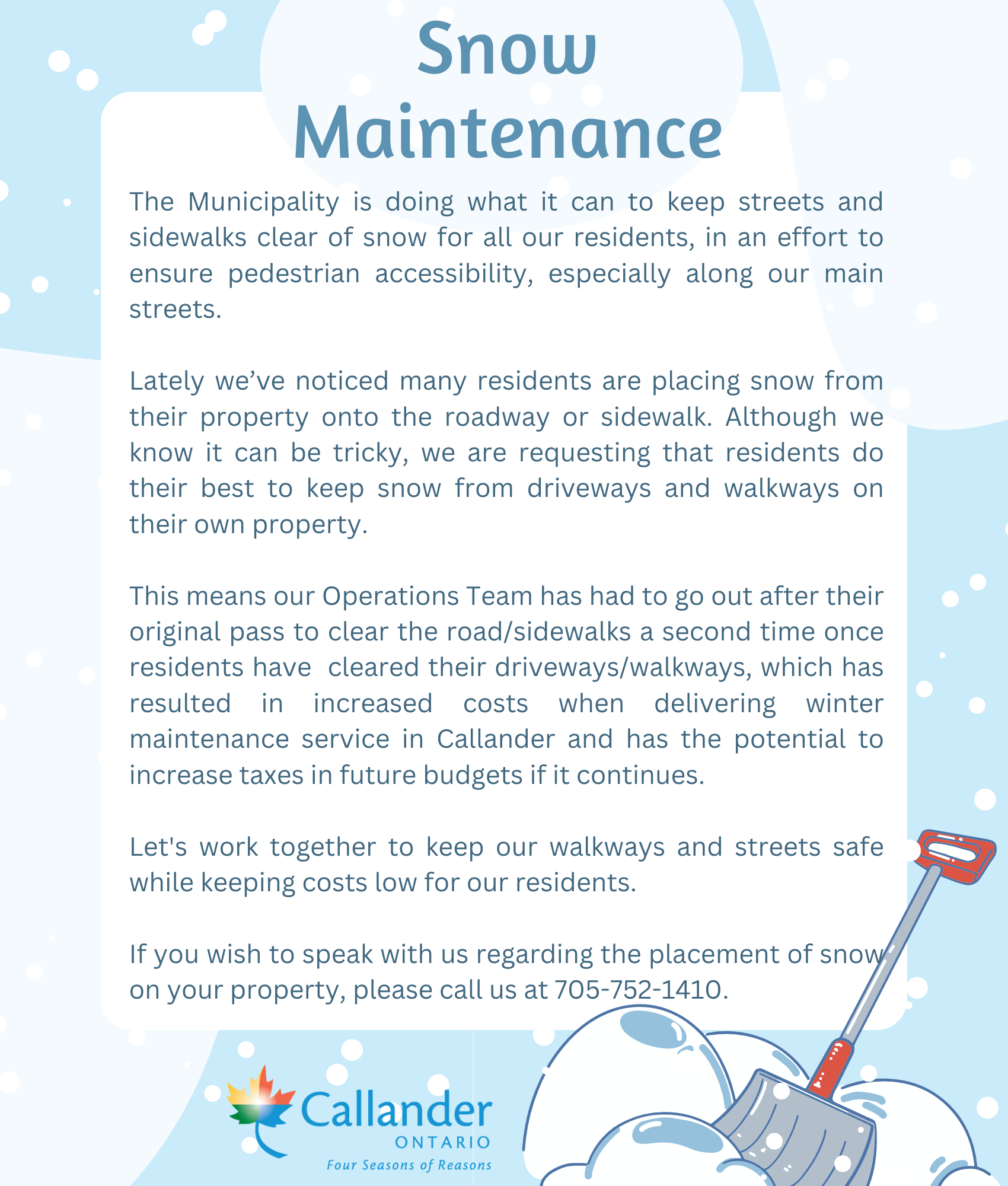 This is a quick note that the Municipality is doing what it can to keep streets and sidewalks clear of snow for all our residents, in an effort to ensure pedestrian accessibility, especially along our main streets.
Lately we've noticed many residents are placing snow from their property onto the roadway or sidewalk. Although we know it can be tricky, especially on properties with very little frontage, we are requesting that residents do their best to keep snow from driveways and walkways on their own property, or as a secondary option, have it safely removed to an approved location by a contractor.
This means our Operations Team has had to go out after their original pass to clear the road/sidewalks a second time; once residents have cleared their driveways/walkways. This has resulted in increased costs when delivering winter maintenance service in Callander and has the potential to increase taxes in future budgets if it continues.
The Municipality has a By-law in effect, which provides By-law Enforcement Officers the ability to fine those that are non-compliant, but we'd much rather work with you to keep our taxes affordable, while we continue to provide quality services.
If you wish to speak with us regarding the placement of snow in your property, please call us at 705-752-1410.